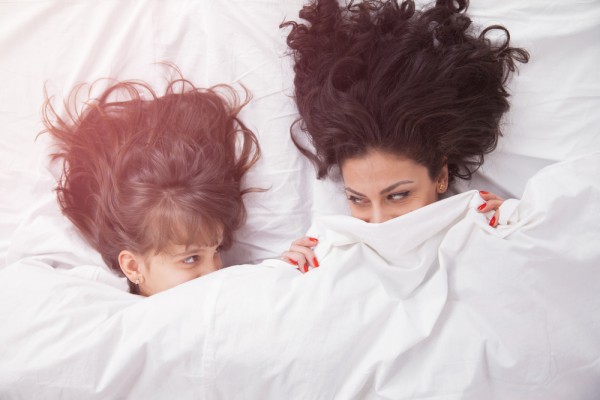 Chasing that one-on-one time with your child can often very hard.
Between work, school and two other lunatics vying for my attention, my quiet little daughter often gets less attention than perhaps she would like.
That's why I try to create some precious mummy-daughter time where we try to put aside a few hours just for ourselves.
Her gentle personality and sweet disposition mean I look forward to these little dates all week. We also try to plan them for the weekends when we have more time.
Here are some of our favourites things to do together:
1. Movie Night
Often when her little brother is in bed and when daddy is at football, we cuddle together on the couch, stick on some popcorn and pick our favourite movie. Currently, we are crushing on Annie (the original, of course) The Secret Life of Pets and Trolls. We laugh at all the same moments and sing-along like fools. Best moment of my week.
2. Out and About
My little one loves to ride her bike and I am always looking for ways to increase my exercise routine in a more organic way. So heading out for a jog while she pedals furiously beside me is a great way to do both and spend some quality time together. We chat about some of the things we don't get to talk about normally at home. We stop at the same bench for a rest, a drink and some more chatter. Inevitably, we return home rosy-cheeked and delighted with ourselves.
3. Spring Cleaning
Ok, this may not sound like fun to everyone but honestly, my daughter LOVES to help me potter around the house tidying and polishing. She is great company when it comes to a major overhaul on the house. We chat away and I feel like she is learning all kinds of interesting skills she will hopefully use in her future. Her favourite is sorting out my jewellery box and we always end up sprawled on my bed chatting about times when I was younger. Bliss.
4. Scrapbooking
This is our newest, favourite hobby. I have so much of her beautiful artwork, so many lovely pictures and letters she has written me that we decided to create our own scrapbook. We take it out once a week and glue, cut and colour to our heart's content. We have a section about 'things we love' and 'favourite hobbies'. It is our own little work in progress and my daughter loves when we talk about some of the photos from when she was little. It is something that is easy to do and I would recommend starting with your little ones as soon as you have time.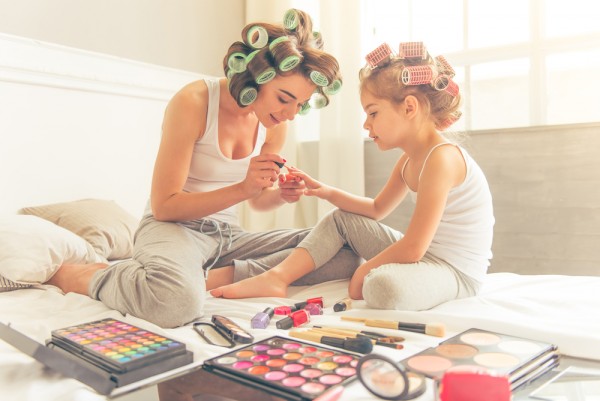 5. Pamper Time
My little girl loves nothing more than helping me sort through my makeup, she picks a pretty colour to paint her nails and mine (badly) and, bonus, I get to do a quick Sally Hansen nail treatment so I look reasonably put-together at the school gates.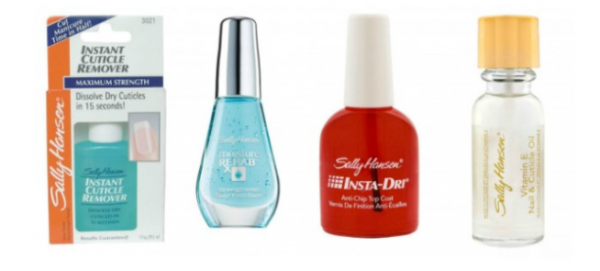 We also get down and dirty in the kitchen making homemade face scrubs. The lovely thing is that I remember being the same with my mum. Not only is it a lovely excuse to do fancy things but even touching and stroking her little hands is just lovely. As we file and polish, we usually stick on some nice music and chat about everything to who she played with in yard to what she wants to be when she grows up. This is a really bonding time together and something we both really enjoy!
6. Shopping
No list of mummy-daughter dates would be complete without getting out and about to the shops with my mini-me. But we don't just do retail crazy - our favourite thing is just being together, admiring the window displays, having a cheeky ice-cream and trying on funny hats.
7. Nature
I think it is really important to introduce as much as the natural world into our children's lives.
That's why we love getting out and about to collect shells on the beach, go look at the horses in the nearby countryside, work on our fairy house in the garden or go for a walk on the pier. There is something about nature that soothes and fosters a love for the outdoors. I'm hoping that I can help my little girl find some passions that she will retain for life.