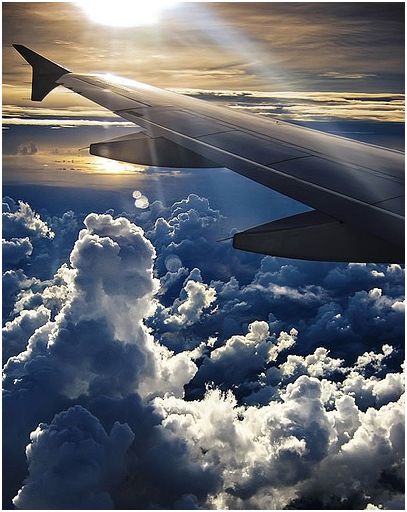 It sometimes feels as if the cost of air travel is constantly going up.
Unfortunately, there's no real shortcut to finding cheap airfare. As with any purchase, you need to shop around to get the best deal - by trying different booking sites, altering your dates and waiting until just the right time to purchase.
But if you're willing to put in a little time and effort, you could save big on your next flight.
Here are some great tips for cheap flights.
Track airfares by email: This is perhaps the easiest way to track airfares. Many travel sites offer emailed airfare alerts, letting you know when fares go down, and they all have something to offer. Do a browser search for "airfare alerts" to see what's available. They all work a bit differently, so sign up for more than one.
Sign up: It's also a good idea to sign up for the airlines' email feeds and frequent flyer programmes. Many airlines want to develop a relationship with their customers, so they send you special deals if you sign up for their email.
Be flexible: If you live close to more than one airport, check out the fares from all of the ones near you. Many online fare searching engines will ask you if you are willing to depart from or arrive in more than one city. Also, experiment with different travel dates; shifting your itinerary by a month, a week or even a few days can make a significant difference in fares. Keep in mind that just about every destination has a peak season, and if you can fly any other time of year, you'll often pay significantly less.
Buy early: Especially during peak travel periods, making reservations late in the game can cost you a lot of money. Airline ticket prices typically go up in the last two weeks before flying, so if you're planning ahead, try to make the call before this deadline. If you're travelling internationally, you'll want to book even earlier - from three to six months in advance - for the best deals.

Buy late: Often you can buy tickets at the very last minute for a great price, if the airlines have failed to fill their planes. Many airlines offer weekly newsletters that feature their best last-minute deals. You can also find many of them listed in the Travel Deals section in newspapers and magazines, or at specialised sites. If you can stand the suspense, and if you are flexible with your itinerary and dates, you can find fantastic money-savers to very attractive travel destinations.
Ask for a refund when fares go down: If fares go down after you've purchased your ticket, ask for a refund. You may not always get one, but policies vary by airline - and many do not publicise the fact that they will refund you the difference if prices go down. It can't hurt to ask.
Shop around: No matter how good it sounds, you should never book the first fare you see. Start your search by checking a few of the major online travel providers. Checking these sites will give you an idea of which airlines suit your particular itinerary, what the going rate is and what restrictions might apply. Armed with this information, you can head directly to the airline site to see if the same flights are any cheaper. Some airlines guarantee to offer the lowest possible fares on their own sites. While you're there, check to see if the airline is running any sales or promotions to your destination.
Image via Pinterest.