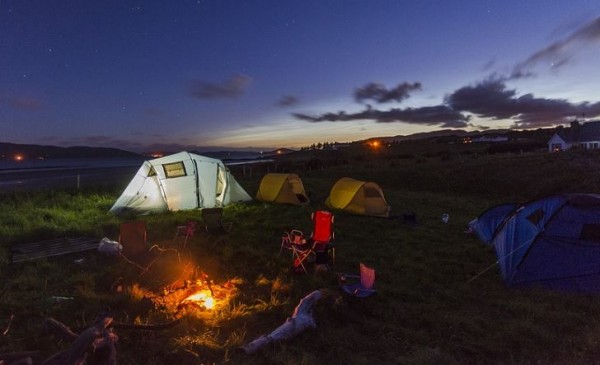 Cheap, fun, action-packed and exciting, nothing beats a good family camping holiday with the kids. The perfect way to unwind in the outdoors, the kids won't want to go home!
If you are a bit indifferent about sleeping under the stars, the following eight points will have you booking the next available campsite. Trust us!
1. The kids are in the outdoors ALL. THE. TIME.
Oh, fresh air, how we love you!
2. The children will be exhausted by nine o'clock because they have been out all day
Making bedtime an absolute doddle.
3. You don't have to worry about spending a fortune on activities
Seriously, a ball or a frisbee will keep them entertained for HOURS!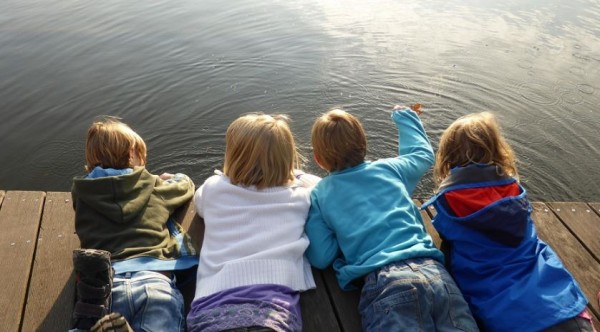 4. You can't beat sitting around a campfire
Just don't forget the marshmallows!
5. You don't have to worry about bringing fancy clothes
The kids'll be coming home with grass stained trousers every single night. And yes, it is perfectly acceptable to make them wear the same outfit two (or even three) days running!
6. You can relax and watch the kids as you make dinner
Because you won't be stuck in a hot kitchen - you'll be outside barbecuing!
7. You can even bring the dog
Save you having to organise kennels for them (just check with the campsite first, of course!)
8. You little one's body clock will be given a chance to reset
Yes, they'll be waking up as the sun rises but they will also be getting sleepy when it starts to get dark.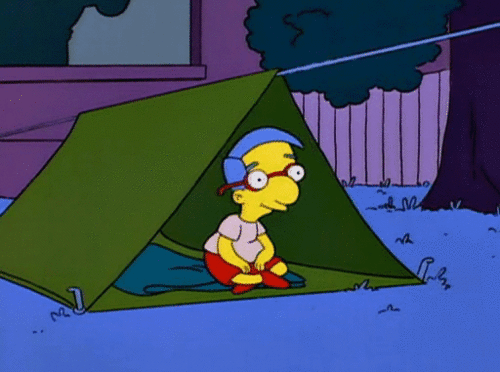 SHARE if you're going camping!