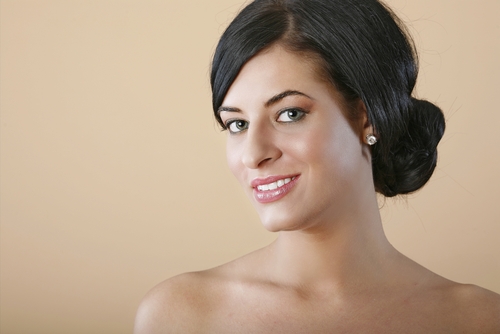 With wedding season just around the corner, save yourself some money by doing your own hair
at home.
A side bun is a really popular hairstyle when attending a formal event and it's easy to achieve the look, without having to go to the hairdressers. All you need is a little practice, hair doughnut and a pretty hair accessory or fascinator.
Make sure your hair is completely knot free, so give your tresses a good brush.
If you have flat hair, spritz some dry shampoo to the roots to give it added volume.
Pull your hair over the left or right side that you want your bun to sit on.
Tie the hair into a ponytail.
You will need to use a hair doughnut. It's a circular hair piece that has a hole in it, quite like a doughnut, hence the name.
Feed the entire ponytail through the doughnut and roll the hair around the piece until it is in a bun shape.
Secure the bun with a thin band, bobby pins and hair spray.
Attach your hair accessory or fascinator.
Make sure you try the style out, a few days before the wedding, the last thing you want is to be rushing out the door, kids in tow frustrated that you couldn't get your hair to stay put.