'Mothers are like buttons, they hold everything together'. So says this cute little
Mother's Day card
.
Never was a truer word spoken! Holding it all together is what Mamas do best. Whether she is a Mum-to-be or she is about to have her first Mother's Day, whether she is a multi-tasking super-mum, a step-mum, a mother-in-law or an adored Nana, it's nice to remind her just how much she is loved!
With that in mind we have put together a list of thoughtful pressies that will make her day (or your day if you are said super-Mama and would like to share the list with someone who might oblige!)
1.
"
To the world you are a mother, but to your family you are the world
". These beautiful piece of
framed porcelain art
make fab presents for mum. What makes it extra special is that you can include an inscription that will be written underneath the tile within the frame.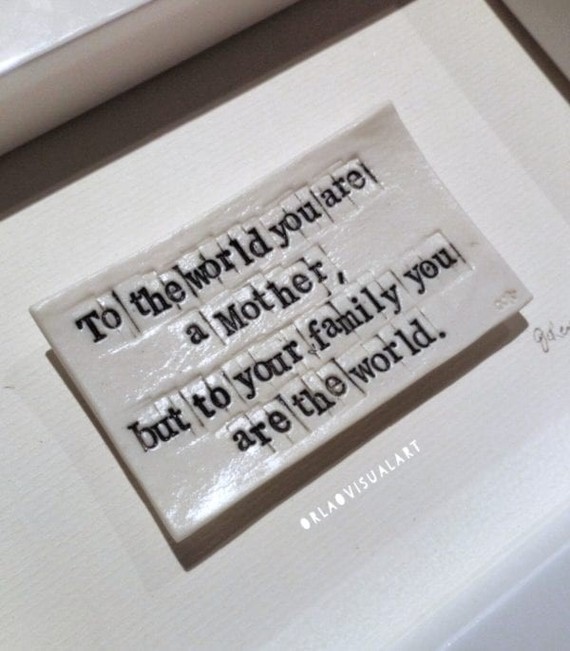 2.
People love a necklace with kids names on it. For something a little different, we adore this
Date & Initial necklace
. It comes in either gold or silver. Get the kids or grandkids' initials and dates of birth on each disc. Such a lovely keepsake, and really pretty too.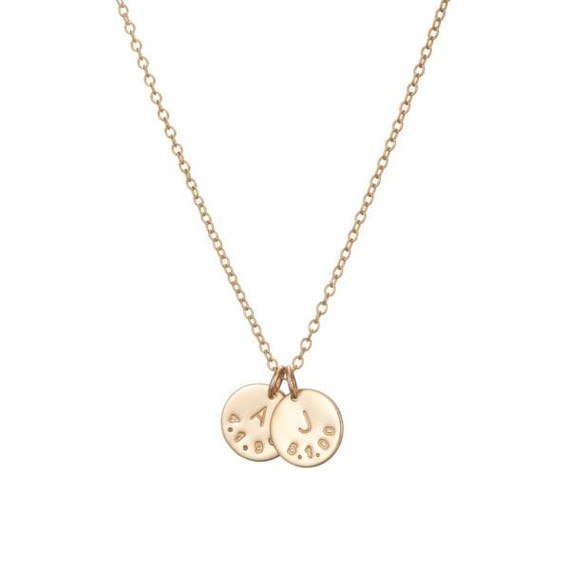 3.
These personalised prints of
Mother & Son
, or
Mother & Daughter
are so stunning and the perfect gifts from baby to mom! Can be personalised with hair colour, skin tones & names. They come in
cards
too. She'll melt!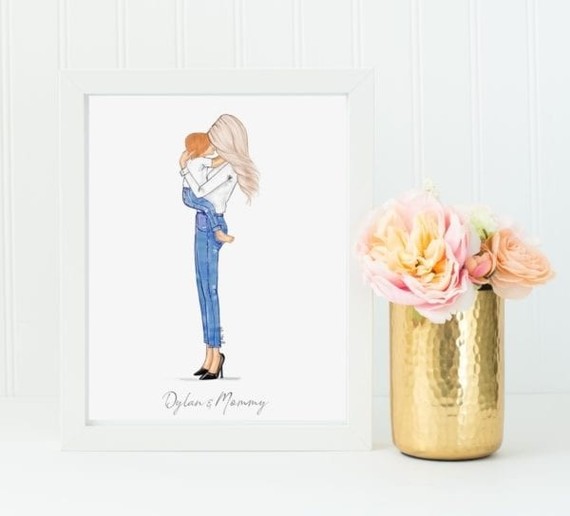 4.
The perfect way to say Happy Mothers Day, complete with a pic of Mum & the kids. This
engraved photo frame
is something to treasure forever. Change the word Mammy to whatever you like (Mum, Mom, Mother, Nana, Grandma etc!) and add names.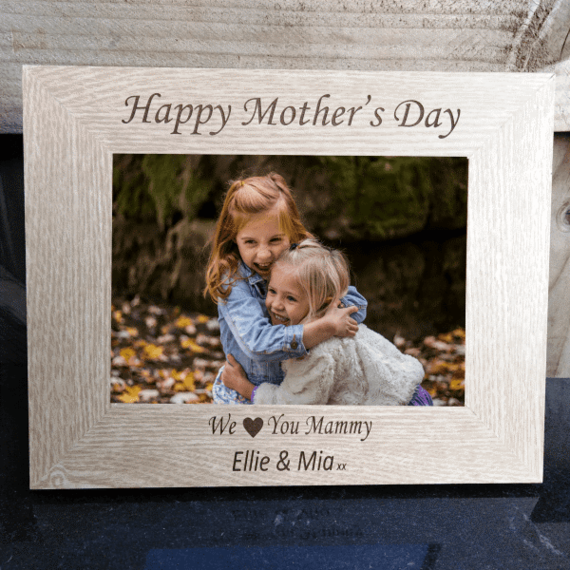 5.
'Thanks Mum …for being the kind of mum that everyone wishes they had'. Perfect gifts for mom at every stage. This
framed typography piece
says it all ????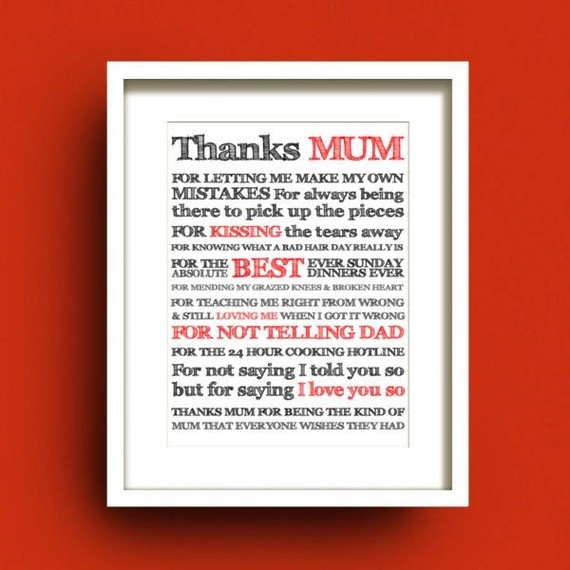 6.
For Nana! Thank your own mum/mother-in-law for being so wonderful. Add up to 12 names in this
handcrafted keepsake frame
& choose your Nana name (Nana, Granny etc) for wonderful grandmother gifts.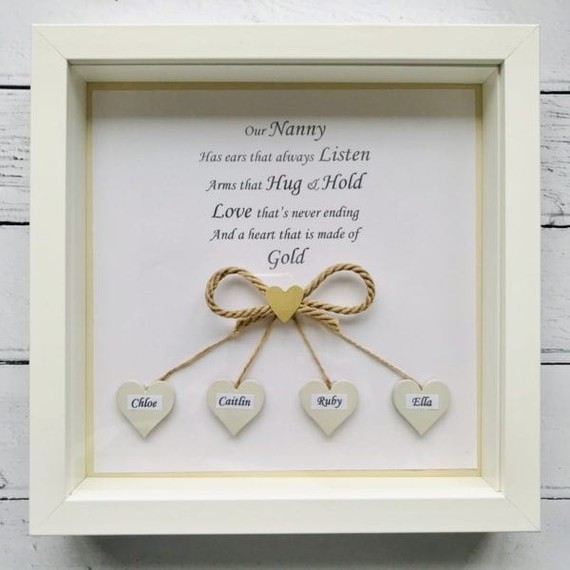 7.
Sometimes what she really needs is a timeout. Make an evening of it with her, get the babysitter sorted and get her tickets to a show she'll really enjoy (hint *
Mamma Mia tickets
are out now!) or whatever her thing is. She will appreciate the effort!
8.
You can never go wrong with pure indulgence, like this
Lemongrass exfoliating body polish
. Made by hand in Dublin. The real gift is making sure she gets a timeout to use it!