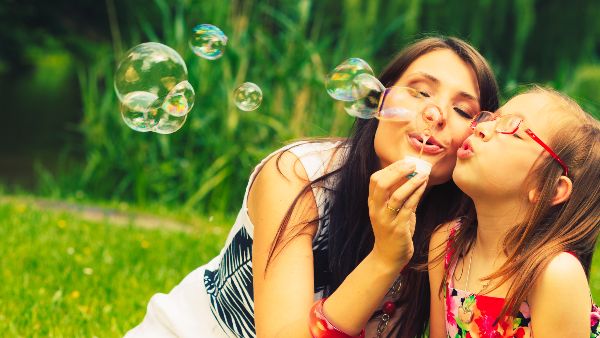 The pressure on mums to strive for 'perfection' in 2018 is huge. There are books, countless articles, all dishing out the same variation of tips on how to be the 'perfect' mum, have the 'perfect' house with the perfectly well-behaved children too, naturally. The only thing anyone should be saying of perfection it's that it's grossly unattainable - and to add that to the general pressures that come with being a mum takes the biscuit.
What if doing your best, and just being a good mum was enough? Because it is enough. As mums, this is what we do 100 per cent of the time: try our best to be good mums. And if this means having to ask for an extra hand, be it picking up the kids, or making dinner (not every meal has to be handmade from scratch) or giving yourself an hour of 'me' time to be kinder to yourself, it still means you're a good mum.
Below are eight ways being a good mum triumph's trying to be a 'perfect' one every time:
1. Don't listen to the inner critic
In fact, try and block it out altogether. No mother should ever compare herself to any other parent. No two mothers are alike, and each parenting style is unique. Your way is good enough, it always will be, so ignore the voice that says otherwise.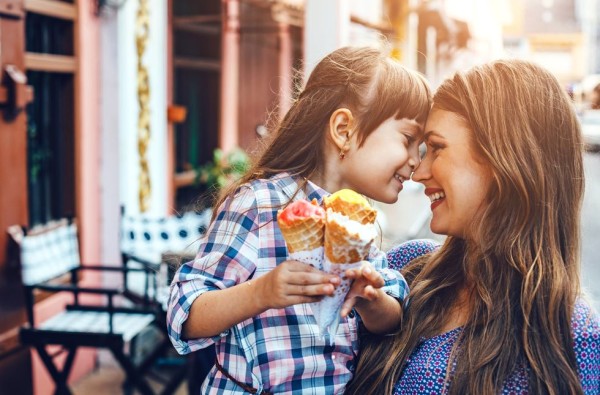 2. Be there for them whenever they need you
It doesn't mean you must be with them every second of every hour of every day (though in the early days you definitely will be!), as they grow, it simply means being there when they call on you for that support. It might be every day, every week or once a month if they are grown. Being a good mum means you're there whenever you can be, should they need you.
3. And know when you need to step back
Part and parcel of being a mum is knowing when to take that step back, even when that apprehension might grip you. To really grow, your kids need to live life; fall, make mistakes and get back up again - and eventually without the safety net of mum. Remember, even when times get tough, you're doing it for them and always have their wellbeing at heart.
4. Be kinder to yourself
From the simple, underrated things you deserve to give yourself a little pampering, from having an hour-long (undisturbed) soak in the bath to enjoying a brunch with friends or that glass of wine with an hour of your favourite boxset, this one also means giving yourself a break. Trust us, you're doing an incredible job so don't be afraid to tell yourself that.
5. Have fun with your kids
The fun times will make the best memories and they can be precious - particularly when they are young. Enjoy this special time with them, because they don't want a 'perfect' anything - they just want to spend time with you.
6. Teach them the value of an apology
This means not only showing them that they have to accept and acknowledge the wrong they've done but it means you, the mum, having to hold up your hands and say, 'I'm sorry, I make mistakes too.' It's setting an example they'll never forget and reiterating to them that there's no such thing as perfection. We all mess up; it's a part of life.
7. Know that you don't have to do everything excellently
Often we feel like we have to do everything like no one else ever has. We think we have to have the house perfectly clean at all times, help our kids with homework, wow our boss at work and still have a homemade meal on the table at home. Of course, in reality, it's pretty hard to do all of this at the same time, so just choose one thing you can focus on and do it very well. It's no secret that our number one stress each day is cooking dinner, so why not give yourself a break and take a shortcut? Delicious and tempting, Birds Eye Chicken range is made with 100% chicken breast AND it's preservative free with no artificial colours or preservatives, which means you've all of the goodness and none of the guilt. Happy days.
8. Be confident you're doing enough
And by 'enough,' we mean exactly what you're doing now - your absolute best. You are your little one's mum; superwoman in their eyes no matter what. So, remember, you're not just doing a good job - you're doing a great job.