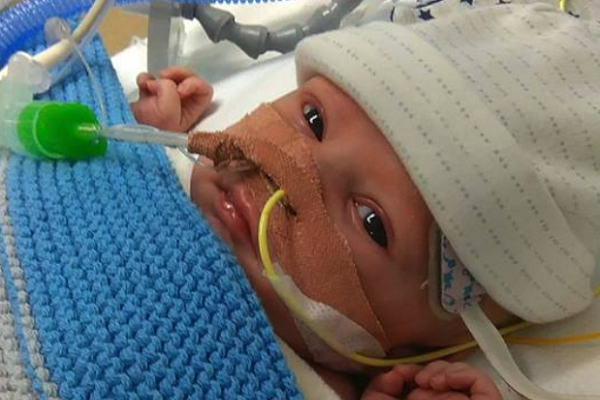 Picture via Facebook
Little Charlie Douthwaite was born with hypoplastic left heart syndrome, meaning that half of his heart did not form properly.
He needed a heart transplant badly and was the youngest person on the UK waiting list. An appeal went out across Europe to get the beautiful baby a new heart, and a thankfully one was found.
Charlie received his transplant last week at Newcastle's Freeman Hospital and the operation took nine hours, the BBC reports. His parents Tracie Wright and Steven Douthwaite posted on the Facebook page A New Heart For Charlie to thank the 'amazing family' who gave them the 'priceless, most precious gift that could ever be given'.
Unfortunately, yesterday Steven posted on A New Heart For Charlie that his son had taken a turn for the worse recently, saying that Charlie 'could be in the first stage of his body rejecting the heart'. The doctors also believed he had caught sepsis.
Steven said that his son underwent two operations as a result, including one to keep his blood pressure from dropping.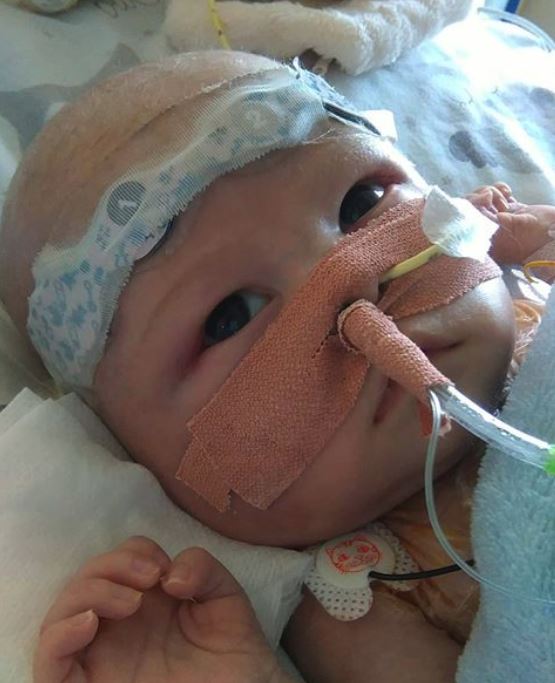 Picture via Facebook
"Terrible feeling being told that his body might have been rejecting the heart," the father wrote in his Facebook post, "Not nice living every second of your life on edge."
According to the BBC, a spokesperson for the hospital stated on Friday that Charlie is now 'stable'.
The newborn certainly is a fighter. Charlie first had open heart surgery when he was only three days old. He underwent 11 operations and survived two cardiac arrests by the time he was five weeks old.
People from all over the world have sent messages of love and support to the family during this very difficult time for them.
We hope that Charlie's health improves. Our thoughts are with him and his family.