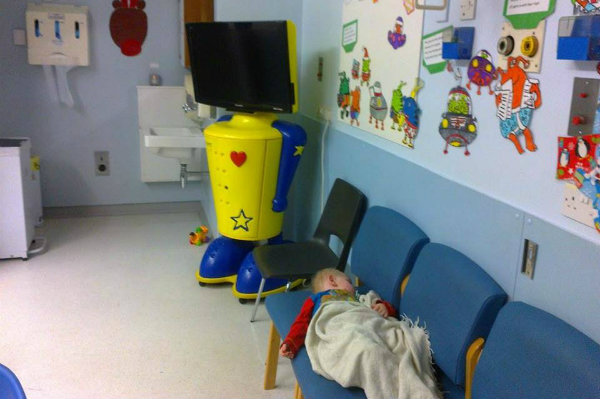 It is an experience that would be undeniably harrowing for any parent: an ambulance dash with a "floppy and unresponsive child" who has a temperature of 41.5C.
But upon arrival at hospital, Kimberley Feeney says she was left alone for hours with her sick son, Jenson, with little communication from medical staff.
Now, a harrowing image of two-year-old Jenson has been shared by his family in order to highlight that paediatric services are at breaking point in the UK - although it will also strike a cord with many families in this country.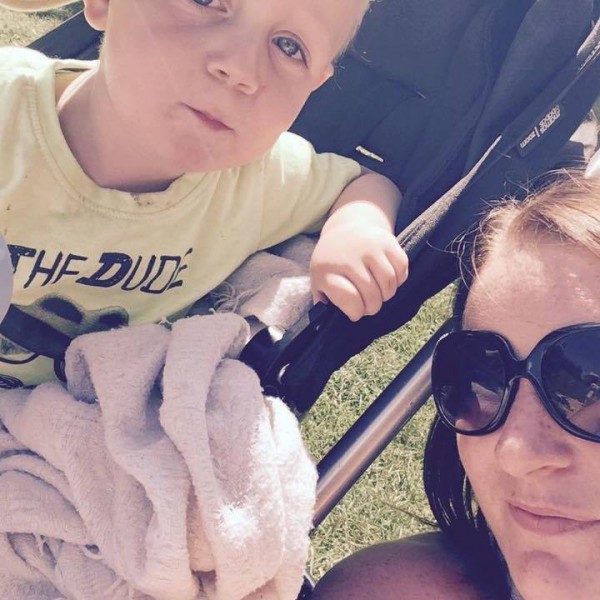 "Frantically I rang my mum from the waiting room," Kimberley explains in conversation with MummyPages.
"I explained the situation to her – and then took a picture of Jenson lying across the waiting room chairs. It was all just so desperate."
Indeed, Kimberley says she and sick son were left for an agonising nine hours at Hull Royal Infirmary in the east of England – before eventually being "booted out" at 4am.
A month ago, Jenson was feeling unwell – so Kimberley, who has two older children with her fiancé, Shaun Simpson, brought him to their local GP.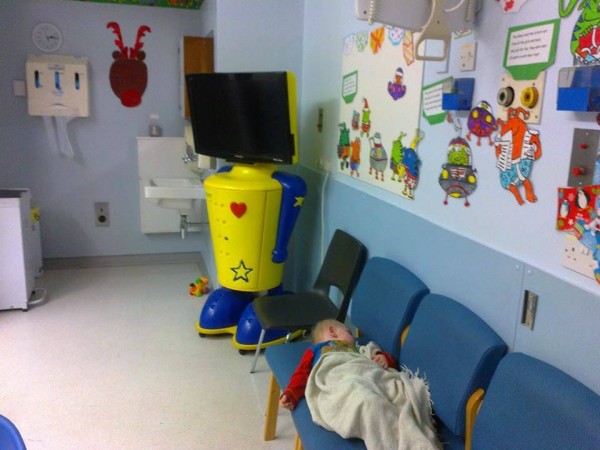 There, she was told he had an ear infection and tonsillitis. She was ordered to give him some Calpol and take him home for rest.
However, the following day Jenson was floppy, unresponsive and generally out-of-sorts. He had also refused any liquids for 24 hours.
"As you mum you know when there's something seriously wrong with your child," she explains. The 29-year-old called an emergency medical helpline – and instructed to call an ambulance urgently.
"I can't fault the paramedics," Kimberley states, "they were brilliant.
"They took Jenson's temperature – it was 41.5C. In fact, they said they were surprised he wasn't in convulsions due to fever."
The paramedics also put the child on a nebuliser to help him breathe, and gave him a dose of sugar to bring up his bloods.
Arriving at Hull Royal Infirmary at around 7pm, she was told there was no bed available for her child. Placed in a waiting room alone, she stayed there for five hours trying to comfort Jenson.
"Of course I couldn't leave him to look for help," Kimberley says, "so we waited – me staring at the clock just willing someone to come get us."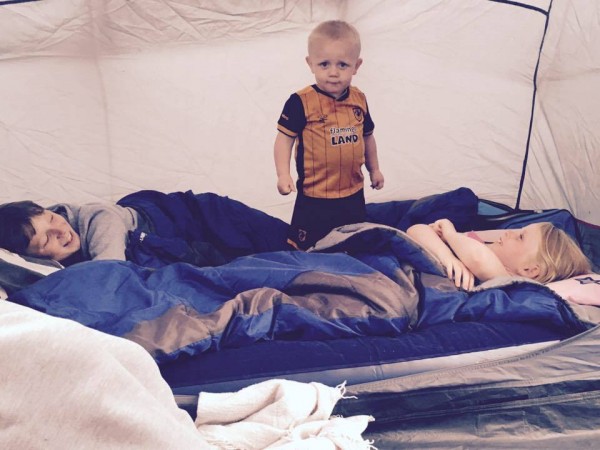 Fearful that Jenson might still have a fit due to the severity of his fever, the mum-of-three constructed a makeshift bed on the waiting room chairs.
After five hours, the little boy was finally taken to a ward – only to discover that no beds were available there.
An additional four hours passed in the ward waiting room before a trolley became free; there he was treated and released – albeit at 4am.
"It's not an area I'd feel particularly safe in at that time of night," Ms Feeney adds. "It's hardly ideal sending a mum and sick toddler out into the December cold at that time."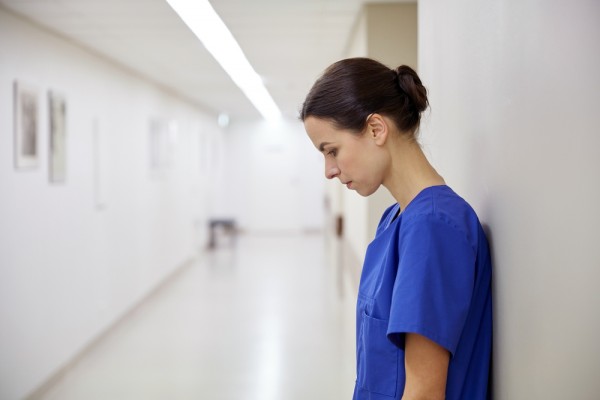 Now, a month on, she feels angry when she reflects on the situation. "I understand that doctors and nurses work very hard – and I'm not pointing the finger at them.
"But something needs to be done; sick kids being left on waiting room chairs because there isn't even a trolley for them isn't acceptable. The Government needs to step up to the plate here.
"That and communication was so bad. We were told nothing, just left in a waiting room for hours."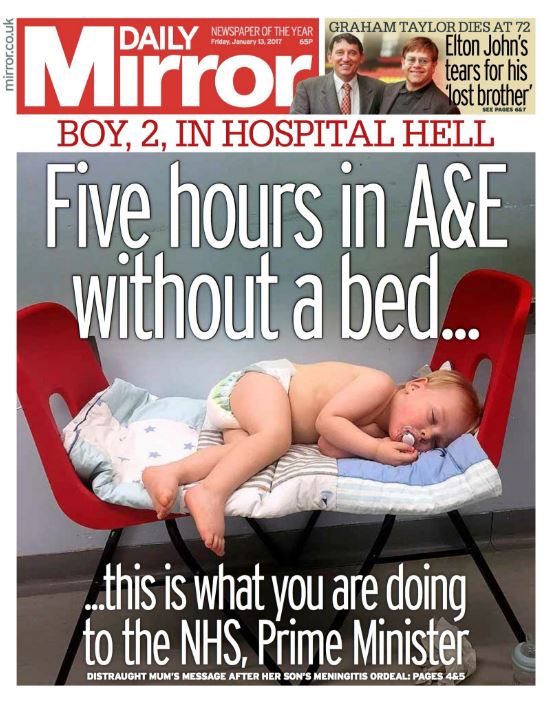 It was an ordeal similarly weathered by Rose Newman recently; she waited for five hours in an A&E with son, Jack, who had suspected meningitis. Much like Kimberley, she shared an image of her child stretched out across waiting room chairs - something which then garnered national media attention.
Kimberley says that Hull Royal Infirmary has been in contact, and that she has accepted an apology from them. "But an apology doesn't excuse the situation or make it less shocking," she continues.
Ms Feeney now intends to write to her local public representatives, continuing to raise awareness because, as she highlights, "no other parent should have to go through this".
Earlier this month, Ireland's hospitals were also under significant strain - with A&E overcrowding reaching peak levels.
Would you like to share your experiences of hospital overcrowding with MummyPages? If so, please contact us here.