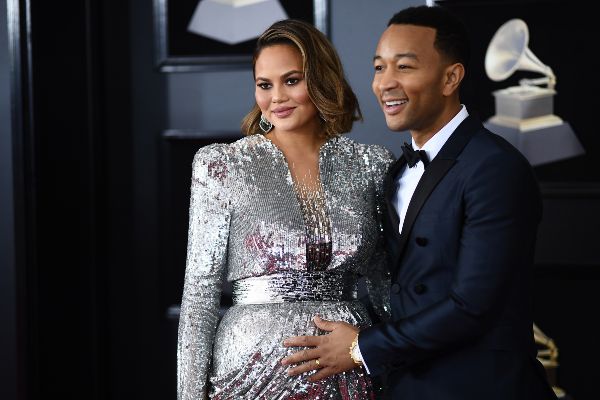 In November of last year, Chrissy Teigen announced that she was expecting her second child with husband, John Legend.

And earlier today, she went one step further by revealing the sex of her unborn child - despite previously saying it was something she wanted to keep under wraps - in a move which has delighted social media users.

Taking to Instagram, the model and author announced that she and John will be welcoming a son into their lives.


"Mama and her baby boy," Chrissy wrote alongside a photo which shows the pregnant mum-of-one tenderly touching her bump at last night's Grammy Awards.
The upload, which has amassed more than 843,000 likes in mere hours, has been inundated with congratulations from fans and followers.

"You're radiant and every mother to-be's dream," wrote one Instagram user. "All the best of luck and love in you're birthing and continuing your beautiful family. You deserve nothing less."

"She must be the most glamorous pregnant woman in ever!" added another.

32-year-old Chrissy, who married John in 2013, welcomed baby Luna in 2016 after battling fertility issues.

Speaking to Us Weekly, Chrissy confirmed that she and John took the same route when conceiving their second child, saying: "We did the IVF thing again. We put it in, we knew what was going on. So, that was easy. But we're really excited."