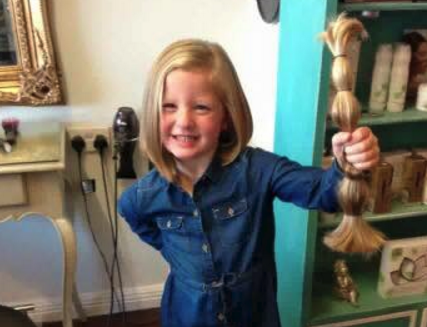 Incredible kids of all ages - and a few adults too - have recently been donating up to 40cm of hair to the Rapunzel foundation.
The Wexford-based charity was set up almost seven years ago to help alopecian children and teenagers suffering from alopecia.
The organisation's ponytail campaign encourages people to commit to growing their hair to 35cm or longer - afterwards donating it to make much-needed wigs.
One emotional five-year-old, Mia, had been growing her hair patiently for two years before she embraced a chop.
In a post shared to Facebook, her mum said: "She got a bit emotional but remembered how important it was, and knowing how she is helping another little child made it all worthwhile."
"She loves her new hairstyle, we are so proud of her."
And just before Christmas another amazing little girl, Abbie, decided to give the perfect gift by donating her 38cm to Rapunzel.
Sadhbh also donated her 35cm ponytail which will greatly benefit those in need of wigs.
Founded in 2010 by Anna Furlong in New Ross, Co. Wexford, the group is managed by a team of dedicated volunteers.
According to the website, the group is collecting the ponytails from donors to tackle a current global wig-hair shortage.
The donations allow the group to alleviate the cost of wig purchase for those who need help most.
One proud mum Phyllis Kane was delighted to share a smiley snap of her daughter wearing her "freedom wig", which illustrates just how important this charity is to these families.
If your child would like to donate to this amazing charity, you can find out more here.