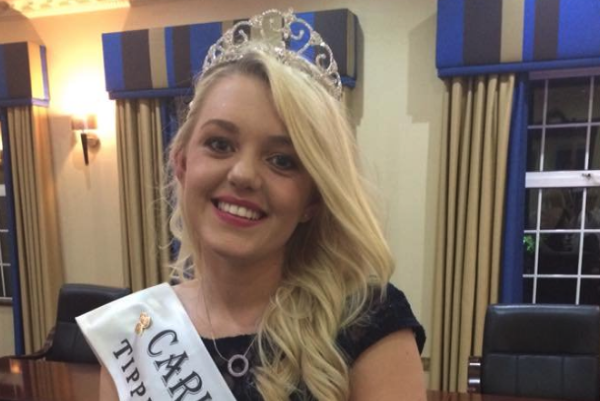 Love it or hate it, the Rose of Tralee is very much an Irish staple in households across the country.
If you're watching for the fashion, the cringe or the craic: there's another very good reason that you shouldn't miss tuning in this year.
The Carlow Rose of Tralee has made history by becoming the first mum to embrace the competition stage since its beginning in 1959.
Live in a few @kclr96fm #mammyrose #kclr #carlowrose @RoseofTralee_ #carlowroseoftralee #roseoftraleeinternationalfestival pic.twitter.com/QvwC2tXFRG

— Shauna Ray Lacey Carlow Rose 2018 (@ShaunaCarlow) July 17, 2018
Shauna Rae Lindsay will representing her native Carlow and is mum to three-year-old, Emmy.
The 24-year-old is the only mum within this year's 57 hopefuls to take home the crown.
Loving all my rose sisters @RoseofTralee_ @theorchardcellbridge #kildare @TippCrystal #event pic.twitter.com/jtjE3xJDwR

— Shauna Ray Lacey Carlow Rose 2018 (@ShaunaCarlow) July 29, 2018
Shauna spoke to The Nationalist about her motivation to sign up for the competition.
"Going for the Rose of Tralee was something that I always wanted to do because I love the idea of all those wonderful women coming from all over the world."
"After I had my little girl Emmy, I thought, why not go against the odds? Proving to people that I can do it actually gave me the drive to do it."
Great to get down to the potato harvest @angairdinbeo @RoseofTralee_ #carlowrose #roadtotralee pic.twitter.com/fUeTNp2SVJ

— Shauna Ray Lacey Carlow Rose 2018 (@ShaunaCarlow) July 29, 2018
It seems like the Carlow Rose has big plans for her shot at being this year's Rose.
"I can't wait to make an impact in Tralee, times are changing and I feel we need a mother rose - I'm so excited.
"My daughter will be with me all the way and she will be taking part in celebrating the festival along with my family."
Roses enjoying their sing along evening @TheOrchardHGC @RoseofTralee_ @TippCrystal #kildarerose #kildare #roseoftralee pic.twitter.com/yVuhuRkkRH

— Nicola Cross (@NCnicola) July 26, 2018
We cannot wait to see little Emmy's face beeming from the audience.
What an incredible role model for young mums everywhere.
Best of luck to all of the 57 Roses.