Staycations have been the unexpected upside of the pandemic that no one saw coming. We've been loving finding these little off-the-beaten-track places, going for long, scenic coastal drives and even managing to get a few sunny beach days in there this year!
One thing we haven't loved? The absolute hassle of getting the family ready to go.
Bags and buggies and favourite teddy bears – we're wrecked by the time we just get to the car, never mind trying to wrangle the kids into their different car seats with the belts that never buckle and the strap that won't cooperate.
Which is why the new Maxi-Cosi 360 Family rotating car seat system is the ultimate parent godsend. The travel solution for busy parents juggling family life, this family of rotating car seats, suitable from birth up to 4 years, is designed to help parents get their children into their car seats quickly and easily as the needs of their children evolve.
Aiming to offer a more convenient solution to parents whilst keeping their little ones safe and comfortable, the easy to use 360 Family keeps things simple. To mark the launch of the new car seat family, the brand has teamed up with TV Psychologist Honey Langcaster-James. Psychologist and commentator of Reality TV favourites Big Brother and Love Island, Honey is here to offer her tips for a super simple and safe journey - minus the stress!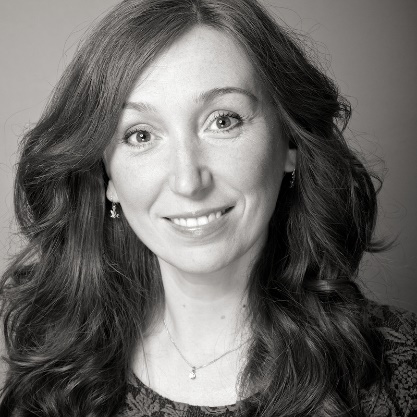 So what is the key to simplifying travelling with kids?
'It's much easier to parent when you feel well-equipped and prepared.' Honey shared. 'This means not only having the right tools and products to help you do the everyday parenting tasks, but also feeling confident that you can keep your child safe. Most recently there have been worldwide concerns about safety and health, and young children may well pick up on this. Beyond the important matter of their physical safety, it is vital that your child actually feels safe and emotionally secure too.'
'Whenever you are leaving the safe bubble of home and venturing out in the car, there is potential for it to lead to stress. There is lots to think about: what you need to take, where you need to be, how long it's going to take to get there. Children can sense and pick up on this, and sometimes they will respond to the increased tension by acting out or being un-cooperative just at the very time when you need things to go smoothly. This is their way of protesting and letting you know that they're feeling the stress too.'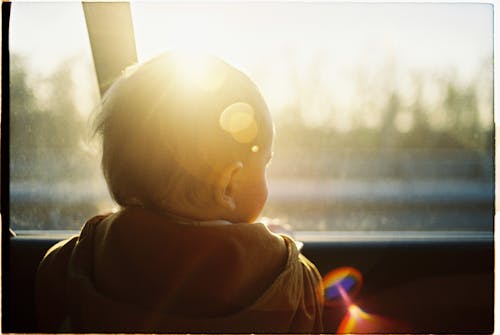 For this reason, it is important to have a few tips and tricks up your sleeve to ensure your child feels safe and secure when going out in the car, even if you yourself are in a hurry to get somewhere!
Honey's top tips include:
1. Consistency and Familiarity Are Key
Younger children really appreciate consistency, routine, and familiarity. This helps reduce any anxiety they might be feeling and keeps them feeling safe because they know the routine and can therefore predict what's going to happen. Using familiar things in the car such as the 360 Family system that adapts with your family and can be used from birth to four years – i.e., that will last and adapt as they grow, can help them create a sense of stability and routine and that will reduce any stress they might feel whenever you're heading out.
2. Give Your Child Plenty of Comfort Even While You are Driving
Young children love to make eye contact and feel physically close to you, but it can be hard to cuddle and stay physically close while you are driving or when they're in their car seat. Ensure that they feel physically comfortable as much as possible in their seat and have some comforters like a favourite teddy or blanket for them on hand, then look for other ways to convey your presence and care. Continue to chat to them in a reassuring tone, perhaps even sing some nursery rhymes together. Using your voice to engage with your child can ensure that while you cannot hold them in your arms, they can still feel connected to you.
3. Do Whatever You Can to Make Things Easier on Yourself
Where possible, pre-planning for your trips out is helpful for reducing that last minute rush, so take every opportunity to make life easier by being prepared in advance. Perhaps you could have a car kit bag ready, with some toys and puzzles which are always by the door and ready to go? Anything you can do to make heading out that little bit easier – including having a rotating car seat that is easy and super quick to get your wriggly child into - can help ensure you are not stressed out. It is about having one less thing to worry about and enabling your child to feel safe and secure too as they sense you are prepared and relaxed.
4. Make Car Journeys a Time for Learning and Discovery
Young children are naturally curious about the world and love to focus on what interests and engages them. So, while you're out and about in the car, look for subtle cues in their facial expressions or body language that indicate what they're interested in or looking at. As you travel, you can point out some of the fun and interesting things you can see, such as the other cars going by, or trees that you pass, and it can be a great time for younger children to learn new vocabulary. Encouraging them to show interest in the world around them will also help keep their mind off any anxious feelings they might have about going out in the car.
5. Look After Yourself Too!
One of the best ways you can look after your child in general, but especially when you are taking them out in the car, is for you to make sure you're taking good care of your own needs too. Making sure you are not in a desperate hurry, so you're not rushed, and that you've eaten and taken care of all your other basic needs before you go out in the car will ensure they won't pick up on you being stressed or at a low ebb. If you like to play your favourite music in the car or grab a coffee for the journey, then your child will sense you are relaxed and enjoying the trip out and they will learn from you that car journeys are fun and nothing to worry about. Remember, as a parent, you always need to make sure you are looking after yourself if you're going to be able to look after anyone else!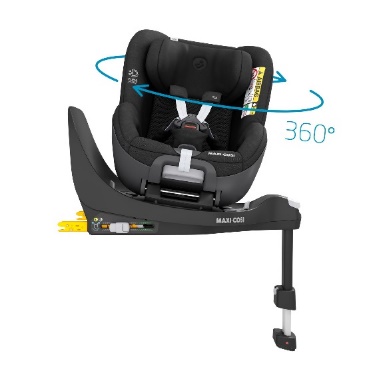 The Maxi-Cosi FamilyFix 360 is a unique one-hand rotating base for quick and easy child installation. The one-handed mechanism is perfect for busy parents with their hands full, and the visual indicators on the base notify you when seat is correctly installed! Compatible with Pebble 360 and Pearl 360 car seat, the FlexiSpin technology on the base allows the Pearl 360 to rotate in any recline position. TravelSafe Rotation Control lock ensures baby is safely travelling in the rearward-facing position until at least 15 months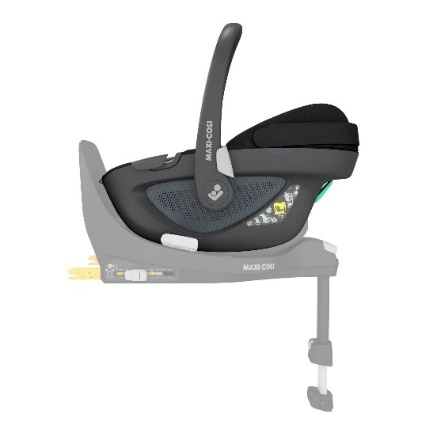 The Maxi-Cosi Pebble 360 and the Maxi-Cosi Pearl 360 are available now from all good nursery retailers. For more information, please visit maxi-cosi.co.uk.
About Psychologist, Honey Langcaster-James: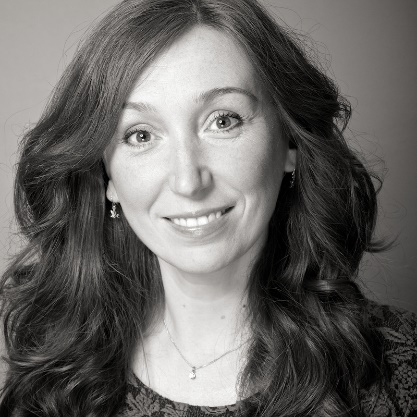 Honey Langcaster-James BSc (Hons) MSc PG Dip PPABP is a well-known Consultant Psychologist, Psychotherapist and broadcaster, and a popular commentator on the topic of psychology. Based in London she is Director of Services at global media psychology consultancy On Set Welfare, a Fellow of Healthcare Improvement Leadership at Imperial College London and a consultant to some of the world's best-known organisations, including the UK Government. Honey works with private clients around the world and regularly appears in the national and international press. She has appeared on and consulted on a number of high-profile TV and Radio shows around the world.