With National Smile Month now in full swing, sponsor Oral-B decided to delve into the oral hygiene habits of the nation, with some pretty interesting results.
Yes, while we will all admit to being proud of our pearly whites, it seems that not all of us are taking our oral hygiene as seriously as we should be!
While brushing first thing in the morning and last thing at night is crucial for keeping our teeth looking and feeling their best, the study found that almost a quarter (24%) of Irish adults skip brushing their teeth at least once a week.
If you think that skipping a brushing session is no big deal, Oral-B's Smile Director, Dr Uchenna Okoye, has some interesting information to share with you.
"One morning without brushing might not cause a cavity, but the acid collected on the tooth surface may be enough to break down your enamel," explained Dr Okoye.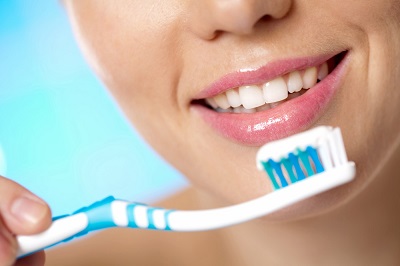 "Brushing before breakfast is ideal but if you forget, wait an hour afterwards to give your saliva a chance to neutralise the acid. Brushing your teeth straight after a meal can wear away the enamel which is softened by the acid," Dr Okoye advised.
Elsewhere in the study, it was discovered that one-in-three of the survey's respondents have in the past shared toothbrushes with others, therefore increasing their risk of developing a range of dental diseases.
When respondents were asked which celebrities had the best smiles, it was Julia Roberts and George Clooney who came out on top. It would also appear that Amy Huberman takes great care when it comes to maintaining her pearly whites, as she came in second place in the women's poll.