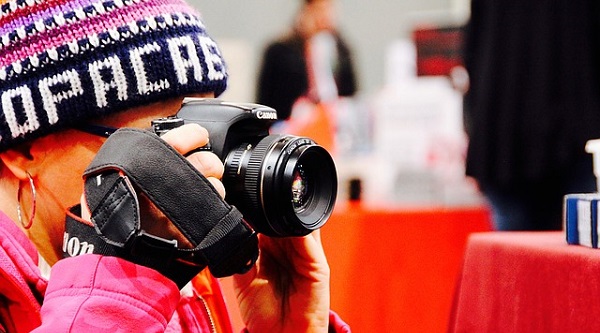 As recent stories have proven, a simple photograph has in the past had the power to change or even save a child's life, and the Bowers family are eternally grateful for being aware of this.
New Zealand mum Sarah Bowers has this revealed how a photo showing a 'glow' in her infant son Mason's left eye led to his diagnosis with Coats' Disease.
The result of abnormal blood vessel development, Coats' Disease is a rare congenital condition that can cause full or partial blindness.
Sharing her story with Kidspot, Sarah revealed that she was filled with dread when she noticed the glow in Mason's left eye. He was just 12 weeks old at the time.
Recalling similar stories of how this has led to diagnoses of Coats' Disease and cancerous retinoblastoma, Sarah brought her son straight to a doctor. After an examination during which Mason's left eye did not react to testing, Sarah was told that her little one was completely blind in one eye.
A meeting with a consultant led to Mason's diagnosis with Coats' Disease, but in order to completely rule out retinoblastoma – and make life more comfortable for Mason – medics advised for his eye to be removed.
Sarah told Kidspot: "My whole world came crashing down at that moment. I was thinking that, worst case, he might have slight loss of vision on that eye - only to find out he was completely blind AND may have cancer. It was a lot to take in."
After being told that the eye would likely cause Mason pain as he grew up, Sarah and her husband made the difficult decision to go ahead with the surgery.
Now ten-and-a-half months old, Mason recently received his artificial eye and is doing very well.
This story further proves that it's always worth studying our baby photos.