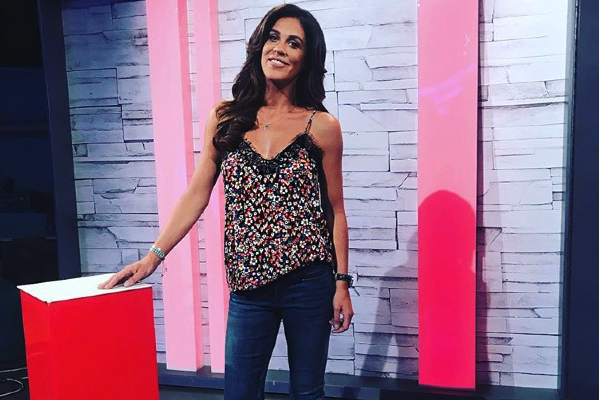 Xposé presenter Glenda Gilson has had a tough pregnancy, but she recently said that things are turning around.
Glenda is six months along and is only just now beginning to enjoy her pregnancy.
The mum-to-be told VIP Magazine, "I've had it so tough, I'm enjoying this stage, your skin is good, your hair is good you look in the mirror and your eyes are bright."
In the first two trimesters, the presenter was dealing with terrible morning sickness. She told Evoke that it was interfering with her work, even delaying her for her red carpet appearance in April.
Now, Glenda is looking fabulous with her much earned pregnancy glow!
She is still refusing to stop working. This tough mamma recently flew to Miami to interview stars during Swim Week.
However, Glenda told the magazine that she still worries about getting sick, especially during morning interviews.
In Cannes, she felt ill during an interview with Jane Fonda. Her nervousness was soon calmed though, as she said,"Thankfully I was fine, so it was okay."
The fabulous Jane Fonda #ShesWorthit #l'oreal pic.twitter.com/0zg198VP4Z

— Glenda gilson (@Glendagilson) May 13, 2018
The 37-year-old is excited about this new experience and not letting it hold back her career in any way. Her husband, Rob MacNaughton, has been stepping in as well. He travelled with her to Miami to help take care for her in between events and interviews.
What a cute hubby!
"I can't believe it's six months. You think it's a long haul and then all of a sudden you're this far, y'know." Glenda told VIP Magazine that although she is 'wrecked' she is feeling better than ever.
The couple has chosen not to know the gender of the baby, so we will have to wait to find out alongside them.