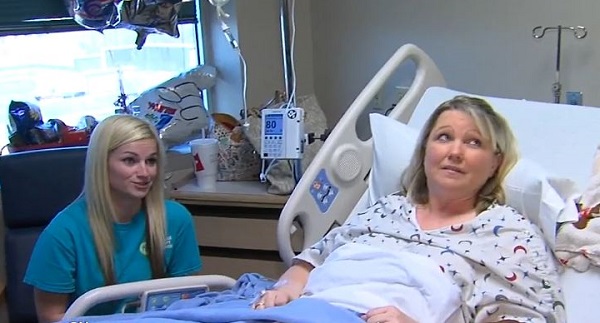 There is nothing quite like a trip to the nail salon to put you in a good mood, and with Mother's Day coming up we're sure there are plenty of pampering sessions in the pipeline.
While a pedicure is usually a total treat however, a bad treatment can pose serious health risks - something which US woman Stacey Wilson recently learned the hard way.
Women everywhere have been warned to be vigilant when treating themselves to a pedicure, after Stacey ended up in hospital with a serious infection following a recent trip to the salon.
According to Channel 7 News, Stacey noticed shortly into her treatment that her nail technician was being a little too rough with the pumice stone.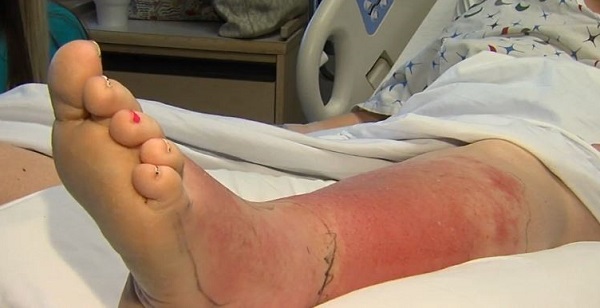 "She knew she had hurt me a little bit," said Stacey, recalling how the technician cut the side of her foot and just under her baby-toe.
It took less than 24 hours for Stacey to realise that something was definitely wrong with her health after her appointment. While her ankle became sore and red, she also developed a fever of 102; the pain also began to creep further up her leg.
Stacey, who is a nurse, decided to go for a hospital check-up and, sure enough, she was diagnosed with cellulitis – a bacterial infection of the skin and skin tissue.
Her doctor, Dr Michael Pafford, told the news channel: "Pedicures and manicures aren't the only things that cause it, but we definitely see it associated with that. Recognising that you have the right to refuse [salon staff] from continuing if you think they're not using sterile equipment, that's the best thing to do."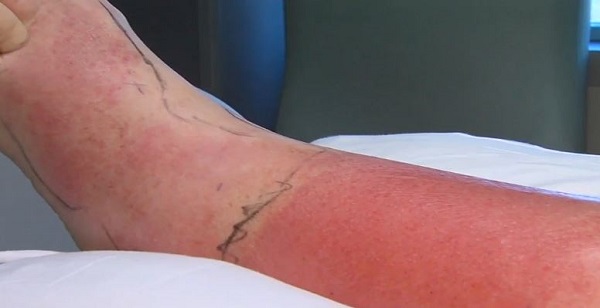 After four days of treatment in hospital, Stacey was allowed to go home, and she has since shared her story in a bid to prevent others from going through the same ordeal.
She is now lodging a formal complaint with her local authority, and has encouraged others to be vigilant if they feel their treatments are substandard.
SHARE to remind others of the very real health and safety risks of nail treatments.