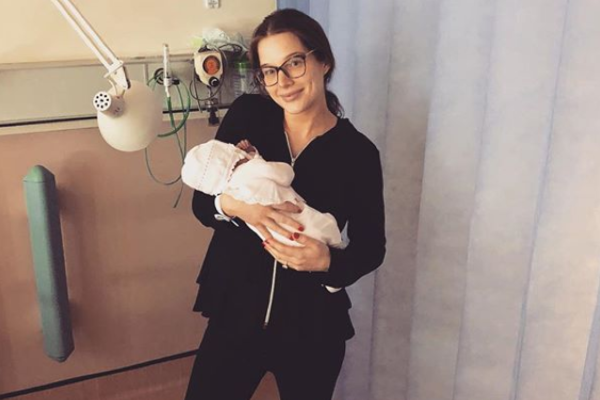 Helen Flanagan has welcomed a beautiful baby girl into the world. The mum shared the wonderful news by posting a photo of her and her daughter, which was taken shortly after the Coronation Street star gave birth.
The doting mum shared that she named her daughter named Delilah: "Our beautiful precious daughter Delilah Ruby Sinclair was born yesterday on the 22nd of June at 5.18pm."
Her darling daughter weighed 6lbs 15oz.
Helen revealed that she had a very quick labour. The actress opted for a water birth with just gas and air.
She gushed about her newborn daughter: "Feel so blessed to have our healthy baby girl and I feel good after my labour. Absolutely besotted, so in love."
"Thank you to all the amazing midwives at the Queen Elizabeth hospital in Glasgow for everything xxx," the mum-of-two added.
The soap star also shared a heartwarming snap of her other daughter Matilda meeting her baby sister for the first time.
She captioned the moving photo: "So lucky. Matilda was very quiet at the hospital xxx"
2018 is shaping out to be quite the exciting year for Helen and her family. Her long-term boyfriend recently popped the question in the most magical place of all.
Scott Sinclair, who is the father of both her daughters, got down on one knee in Disneyland and it's safe to say Helen was overjoyed by the romantic gesture.
The actress and footballer have been together since 2009, but we're sure 2018 will go down as one of their best years, especially with the arrival of the adorable baby Delilah.
We are thrilled for Helen, Scott and their gorgeous family.