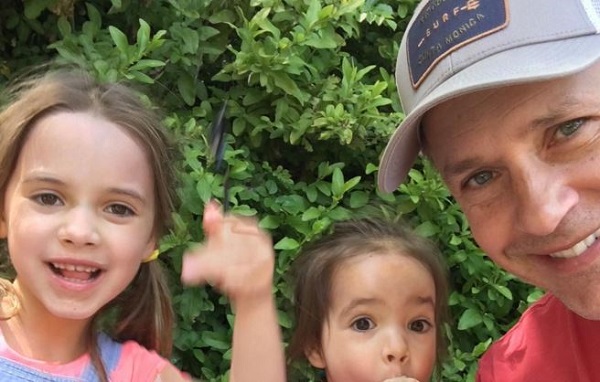 In light of the miserable weather we've been having so far this week, we really are in need of some cheering up – and this baby news from Hollywood has just gone a long way!
Chad Lowe, former star of ER and 24, has welcomed his third child with wife Kim.
The actor confirmed to People magazine that little Nixie Barbara, their third daughter, entered the world on Friday, March 18.
Chad shared the meaning behind his newborn's unique name, explaining 'Nixie' to be a reference to 'water sprites' in German folklore. In light of the couple's shared love of surfing, added to the tot's new status as a Pisces, they reckoned the moniker was a 'good fit'.
Meanwhile, Nixie takes her middle name after Chad's late mother, Barbara.
Chad and Kim are already parents to two other daughters; three-year-old Fiona Hepler, and six-year-old Mabel Painter.
Nixie Barbara Lowe has arrived! We're officially outnumbered! @ikimlowe & I could not be happier! #Blessed #Grateful pic.twitter.com/OyVsUgnpXj

— Chad Lowe (@ichadlowe) March 26, 2016
This week, Kim shared a series of stunning new family photos across social media, featuring close-ups of their beautiful new addition.
"A 'newborn photo shoot' seemed over-the-top since we didn't do them before, but oh my LORD are these photos so cute! Worth the memories!" tweeted Kim.
Can't believe it's already been 3 weeks. Little sweetie. Getting big!! pic.twitter.com/KVfO501qKF

— Kim Lowe (@ikimlowe) April 9, 2016
They seem to be completely besotted!
What do you think of the couple's choice of name?
SHARE and let us know.