When Hayden Pannettiere decided to seek treatment for postnatal depression following the birth of her first child just over a year ago, fellow stars came out in their droves and related their own experience of postpartum mental illness.

And with the Nashville star making her return to the red carpet at the Critic's Choice Awards last night, the much-loved actress admitted she was surprised by the level of support she received following her decision to check into a treatment centre in the United States.

The 26-year-old actress, who welcomed baby Kaya in December 2014, revealed that the outpouring of concern came as somewhat of a shock, explaining: "I've gotten an incredible amount of support and I was actually really surprised cause I feel like I grew up in this industry that, in my mind, was very judgmental."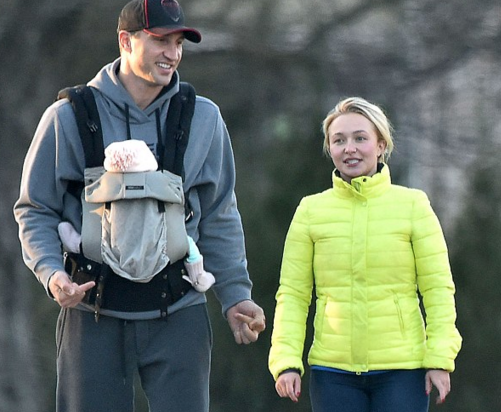 With Hayden's spokeswoman at the time asking for privacy as her client sought treatment, it's perhaps no surprise the Heroes star refused to check social media for fear of the publicity her admittance to a treatment centre may have attracted.

Reflecting on this, Hayden, who announced her engagement to Kaya's father Wladimir Klitschko in 2013, last night said: "I didn't even look at social media. Then, when I looked, people were like, 'Oh my gosh, good for you,'

Determined to see the positive in what was an incredibly difficult time for the young mum, Hayden continued: "I am so proud to be a spokesperson and a woman that people can look to and to know that they're not alone and they're not weak if they go and they seek help."

We think Hayden made a very brave decision and we wish her all the best of luck.