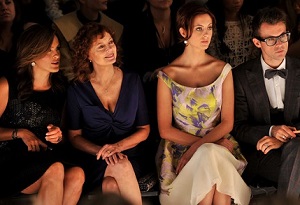 To be present for the birth of a grandchild is a pretty incredible privilege, so what Hollywood screen legend Susan Sarandon experienced while her daughter was giving birth will no doubt make for some precious memories.
The 68-year-old was appearing on The Late Late Show with James Corden this week when the show host raised the subject of her granddaughter's birth.
Susan revealed that she was there for every moment of daughter Eva Amurri Martino's labour with her daughter, and she had a very special role to play in the birth.
"I caught her, which is so much easier than pushing one out. I was there for the birth. Eva had a 36-hour home birth," she told Corden.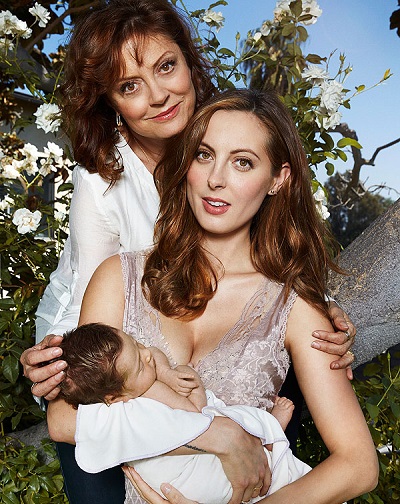 The Thelma & Louise star added: "It was like a National Geographic special of some sort, and the baby….I was there and then we put it on her stomach and she crawled to the breast. Did you know that a baby could do that? I didn't."
Susan recently celebrated her first Mother's Day as a grandmother, and revealed that she is enjoying her new role immensely.
Describing Eva as a "really good mother", Susan added: "You can just kind of watch and just go, 'Yeah, it's not my problem…yeah, whatever, sure.' So it's much more fun. You don't worry if their stages of development are happening on time or anything, you're like, 'She's hilarious! Leave her alone!'"
Eva and husband Kyle Martino welcomed baby Marlowe Mae last August.