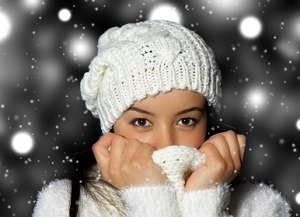 Practitioners of Traditional Chinese Medicine (TCM) respect the subtle shift in energies at the turn of every season. The energies of the world are reflected in its inhabitants, and just as the seasons change, so too do our own bodies' energies. As the summer is a time of vibrant, active 'Yang' energy, the autumn sees us slow down and 'dampen', in the winter we hibernate and rest, ready to spring back in action, ready for new growth.
Traditional indigenous peoples followed a similar pattern, remaining active during the warmer months, hunting and stockpiling food and fuel in anticipation of the slower pace of life in the colder seasons.
In TCM, the winter is considered the 'Yin' time of year – a time when the world is cold, quiet and inactive, when we retreat inwards, replenish and restore ourselves in anticipation for the new growth in spring. Respecting these energies, we as humans feel drawn to slow down, sleep more, eat a warmer diet and, indeed, hibernate.
However, modern society has drifted away from the natural synchronicity with nature. Though we feel the energetic change from one season to the next, our lifestyles do not really allow for us to change the structure of our days, sleep and rest more, cook only seasonal food and stay warm (chilly wait at the bus stop anyone?)
So, it is little surprise that our bodies feel the pressure. The continued fast pace of life during a time when our bodies feel naturally drawn to slow down can leave us vulnerable to illness, and little surprise that we see the winter as the time of year when cold, flus, coughs and the dreaded Winter vomiting bug take hold.
So in order to support your body throughout the winter season, pay special attention to your diet and lifestyle, both in the run up to winter and during it:
Eat Well
Winter is a time when physical activity tends to lessen, so we need to ensure we don't overeat and put pressure on our 'resting' digestive systems.
Eat light – eat regularly but with smaller portions, taking into account your physical demands and calorific needs.
Eat warm - avoid cold, raw foods (such as salads, cold drinks and ice cream) – our bodies work hard to keep us warm in winter, and cold foods will weaken our defences. Homemade stocks, soups and stews are ideal, as they are both easy to digest, and packed with nutrients.
Eat seasonal – nature provides us with the foods we need at the right times of the year. Winter root vegetables are rich in warming 'Yang' energy that will keep our internal 'fire' stoked throughout the winter.
Include nature's antibiotics, such as garlic, onions, leeks and turmeric to help support your immune system.
Sleep and rest, but stay active
It is true that we should slow down and play a little more gently during the winter months, but it does not mean we need to come to a complete stop. If you are used to a consistent level of exercise, then of course you should continue, but respecting that there may be days when your body simply needs to rest, sleep more and take things a little slower. Heading to bed a little earlier is an excellent habit for the colder months.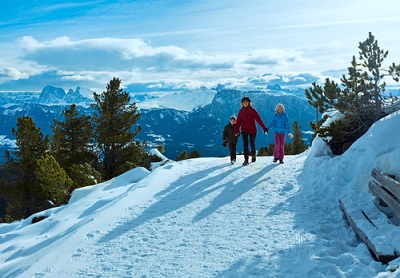 Reconnect and spread the warmth
It is no coincidence that winter is a time of grand celebrations in most cultures, a time to come together with friends and family to reconnect, laugh and have fun. And so it can be a time that feels very cold to some - reach out to those who may feel lonely, open your hearts to those in need, volunteering in community projects and sharing your inner warmth with those who need it most – your heart will thank you!
Fiona O'Farrell is a Licensed Acupuncturist and Naturopath. She runs The Gate Clinic in Greystones, Co. Wicklow, Ireland. See www.thegateclinic.ie for more information.