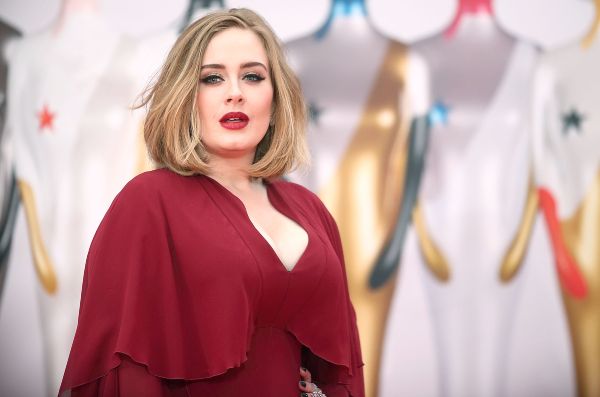 It is virtually impossible not to feel a massive amount of love for the megastar that is Adele.
Even if you're not a fan of her music (eh, what?), her seemingly endless relatability - even outside of those amazing lyrics - gives her an edge over virtually anyone in the public eye that has reached her levels of fame and success.
She was humble when she released 19 (the album that started it all) and humble still when 25 cemented her status as one of the greatest singer/songwriters of our time.
And even at that, family, motherhood and friends have always remained her priorities.
She has previously said her six-year-old son Angelo, "makes me very proud of myself. When I became a parent, I felt like I was truly living. I had a purpose, where before I didn't. My main thing is Mum, then it's me, then it's work."
But she forgot to add the word friend to that line-up. Proving that she'd do anything to help those closest to her, Adele revealed she got ordained just so she could legally marry her two best friends, Alan Carr and his partner, Paul Drayton.
The singer shared the news on her Instagram, which is quite a public move for the usually private star.
"Seeing as the cats out the bag. I married two of my best friends in January. You know me any excuse to dress up…," she wrote, accompanied by what is a completely stunning photo of her dressed in white robes standing in front of a backdrop of hundreds of white roses.
And not only that, the singer also helped plan the wedding, sang for the couple's first dance and hosted the whole thing in the backyard of her home in Los Angeles.
"She's known me and Paul for ages, and she said, 'I want to do your special day. Let me do everything,'" Carr said in an interview. "So she did everything, and she got ordained, and she married us. She is the kindest, most sweetest, loveliest person ever."
We have to agree with that.
We didn't hear about the first-dance song choice, but Carr did admit her planning duties included the food and the flowers. The whole thing, Carr said, was "the best day of my life."
Adele has just set the standards for best friends everywhere.