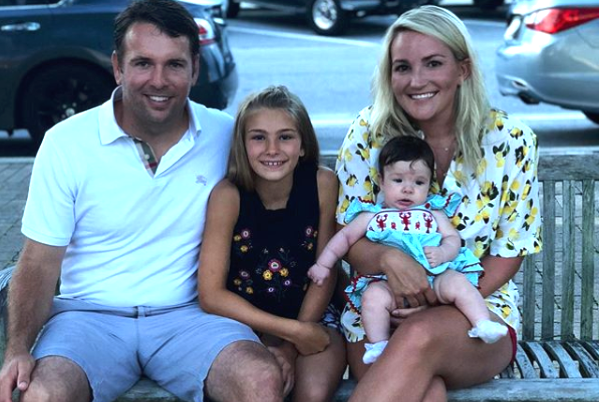 Jamie Lynn Spears took her daughter to her first concert, watching her auntie in action on stage.
Britney was performing live in Austin, Texas, and was overjoyed to hear her one of her biggest fans were in the audience.
6-month-old Ivey Joan danced in her mummy's arms in the crowd, bopping her hands to the beat.
Her 27-year-old mum made sure to cover her little one's sensitive eardrums with pink over-the-ear headphones.
The mother-daughter duo look so alike with their big brown eyes and happy smiles.
"Ivey's first time seeing her Auntie Britney", the mum captioned the moment.
The Zoey 101 star welcomed Ivey into the world in April with husband Jamie Watson.
The baby girl's name has special significance, as her middle name 'Joan' honours Jamie Lynn's aunt, who passed away from ovarian cancer 10 years ago.
Ivey is little sister to ten-year-old Maddie Briann Aldridge, the actress' daughter from her previous relationship with Casey Aldridge.
Many fans have already commented on the precious video, saying how cute baby Ivey is at her first concert.
"The cutest dancer at the show!" said one comment.
"This is so precious!" said another.
Ivey's dad was also in attendance and is pictured sweetly whispering something into Jamie's ear.
The small family seem to have had the best time taking little Ivey out to support her auntie.
Hopefully, they continue to spend time together and enjoy these precious first months with their baby girl.