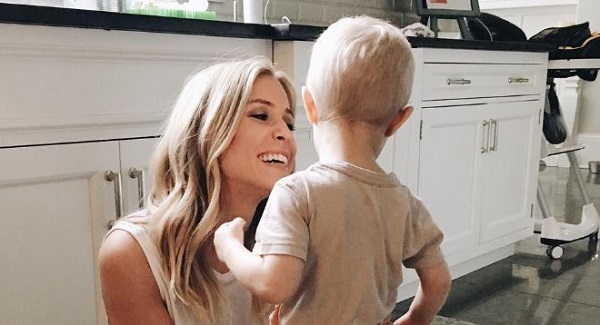 Having a three-year-old, a two-year-old and a six-month-old to look after and entertain on a daily basis is no easy feat; but it seems reality star Kristin Cavallari has figured out a failsafe way to keep her little ones occupied – take them to watch their dad's football training!
Proud mum and former star of The Hills Kristin took to Instagram this week to share an adorable new photo of her three tiny tots – Camden, Jaxon and Saylor – taking in husband Jay Cutler's latest training session.
Posting the oh-so-sweet shot to the photo-blogging site, Kristin simply captioned it with "the crew" – and they certainly look engrossed in what's going on out in the field!
Kristin, who has been married to Chicago Bears star Jay for three years, was no doubt enjoying the quiet downtime with her babies.
The 29-year-old recently opened up about life as a mum-of-three, in an interview with Modeliste, admitting that she finds it difficult to get a break these days.
"When you finally have kids, you realise how selfish you are…I think just trying to make time for yourself is very hard – especially now that I have three," she said.
If it keeps the kids that engrossed, we think we might have to take a tip out of Kristin's book the next time Dad's heading to training!
SHARE with a fan of Kristin's who will go googly-eyed for her latest snap.