ALDI Ireland is rolling out a nationwide partnership with Too Good To Go, making it the first Irish supermarket to partner with the food surplus app.
Following a successful trial last year, the retailer is making surplus food bags available nationwide in a bid to tackle food waste and offer even lower prices to customers.
The surplus food bags, known as 'Surprise Bags', will contain a range of products that are approaching their sell-by or use-by dates at a third of the price, costing just €3.99 each to purchase.
To avail of a Surprise Bag, shoppers can download the free Too Good To Go app and search for their nearby ALDI store before reserving a bag to collect from the store at an allotted time.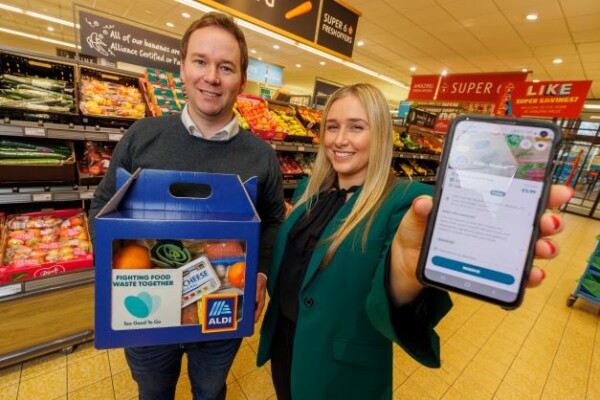 ALDI has pledged to eliminate 60 tonnes of food waste from its operations in 2023 in support of the Government's National Food Waste Prevention Roadmap. The nationwide rollout will reduce food from going to waste annually and will form a key part of ALDI's ongoing commitment to reducing food waste.
In addition to the new partnership, all of ALDI's 155 Irish stores will continue to donate surplus food to local causes 365 days of the year. Since 2014, the supermarket has donated more than 2.6 million meals via its successful partnership with charity partner FoodCloud, saving an equivalent of 3.2 million tonnes of CO2.
John Curtin, Group Buying Director at ALDI Ireland, comments: "Our new partnership with Too Good To Go will further enable us to cut down on food waste, while also offering customers the opportunity to pick up our food at even lower prices. With the rising cost of living impacting so many, Too Good To Go offers a simple and accessible way for consumers to save money and reduce waste."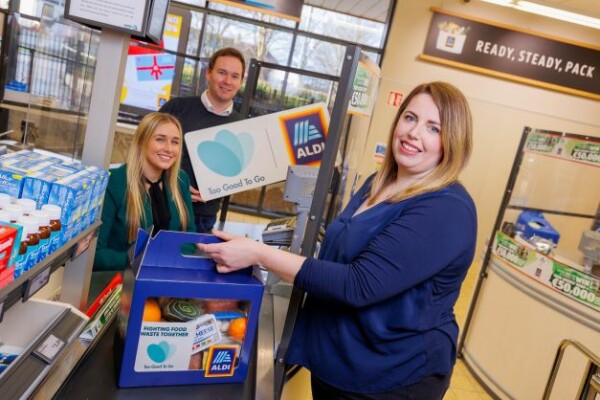 "We're thrilled to be officially launching our partnership with ALDI nationally," adds Sophie Trueman, Managing Director of Too Good To Go UK and Ireland. "Having already had fantastic feedback during a successful trial period, I know our community is going to jump at the chance to save Surprise Bags from their local ALDI. At Too Good To Go we believe that saving food from going to waste is a win-win-win - businesses can recover the sunk cost of would-be wasted food, consumers can get good food for less, and with one simple action, we're collectively doing something great for the planet by stopping that food from ending up in landfill."
Caz Mooney, ALDI's newest Brand Ambassador, speaking at the launch: "I am absolutely thrilled to be joining forces with ALDI as an ambassador for 2023. Having worked with them over the last 6 months championing the value and quality of their range, this feels like the natural evolution of our relationship. I know my Irish Budgeting community, will welcome this partnership with Too Good To Go, as we seek to save money and reduce food waste in our homes every single day."