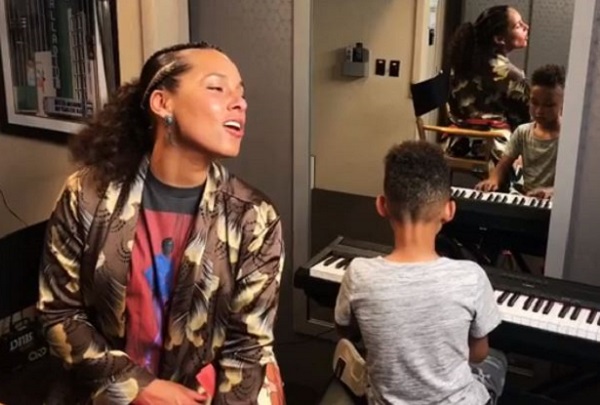 There's no need to worry about Alicia Keys' musical legacy, it;s definitely safe in the hands of her 7-year-old son, Egypt.
The pair were filmed performing the timeless classic 'Lean on Me', Keys sings away with her award-winning voice while Egypt accompanies her on piano, without missing a single note.
Despite only being 7-year-old, he definitely has a flair for music.
Keys shared the video with the excited caption; "Best duet ever! Love this boy! He's so excited about music. My bestie!"
We're getting goosebumps just watching them, you can definitely see their fantastic bond.
We'll take tickets to that show!
This is not the first time the musical kid has appeared on his parent's social media, Key's husband Kasseem Dean (a.k.a. Swizz Beatz) also shared a video of the talented boy humming along with him.
He sounds exactly like his award-winning mum.
And his piano skills are not ot be sniffed at either, again genetics might have played in his favour here!
Expect big things from this one!