Santa's House Express is back this year for the festive season, the event was a huge success last year! This is an immersive theatrical experience for the whole family to enjoy and celebrate a child's belief in Santa Claus, creating precious memories that will last a lifetime!
The magic begins the moment you drive through the gates of the 400 acre estate that is home to Palmerstown House - a 16th century Manor. Check in and receive your boarding pass and let your festive journey begin!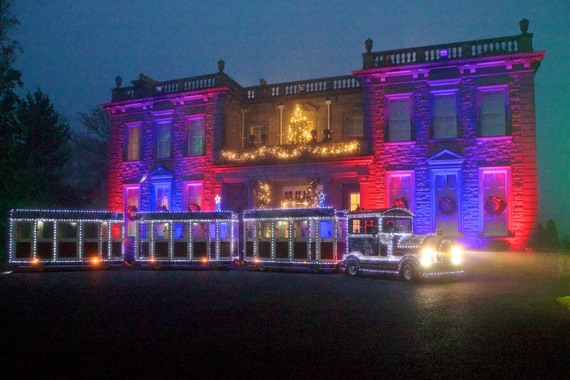 Assemble in the departure lounge and enjoy the fun and games before your journey starts. All participants will first be brought to Santa's HQ where our Chief Elf will require some help from all our guests in making some big decisions about this Christmas!
Depart on Santa's Polar Express Train through the beautiful grounds of Palmerstown House Estate till you reach the manor. Jump off the train at Santa's magnificent Manor Home and enter into the stunning, glistening hallway...
In Santa's house you will be invited to step inside a magical frozen room before visiting Mrs Claus in her sitting room where she will tell you all the stories about looking after the main man himself. Venture up the magnificent staircase and visit Santa in his reading room.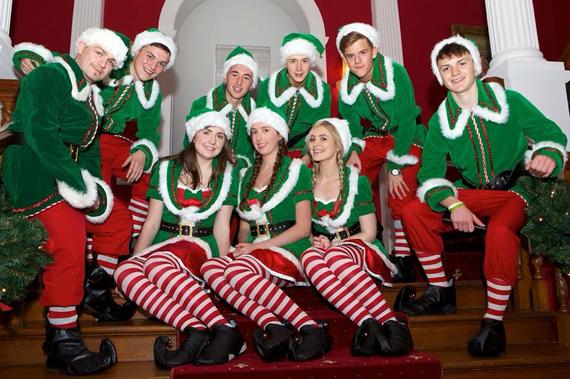 Santa will greet and spend some time with you all and of course have a special present for all the boys and girls who were very good throughout the year! Don't forget to bring your letter!
Jump back on the train which will bring you back to the lodge, make sure to stop and say hi to Santa's Reindeer and animal friends!
A warm festive welcome awaits you back in our lodge. Enjoy a coffee or hot chocolate and some festive treats such as crepes and festive candies, or why not grab some lunch or dinner, where a delicious carvery will be available! The kids will be entertained here by some special guests on stage!
Tickets are limited so click
here
to book yours now to avoid missing out.