If you're a fan of country music, you're in for a treat with this week's Late Late Show. After a busy working week, all we want to do is put our feet up and enjoy some quality entertainment and Ryan Tubridy is bringing us just that with the special episode of the Late Late he has in store for us.
Ryan will be joined by a whole host of iconic Irish country music stars for The Late Late Country Music Special so dust off your cowboy boots and warm up your voice as the nation's favourite country music acts join Tubridy for the first full special show since 2019.
The show will be celebrating the Irish country music scene and the music that fills dance halls across the nation.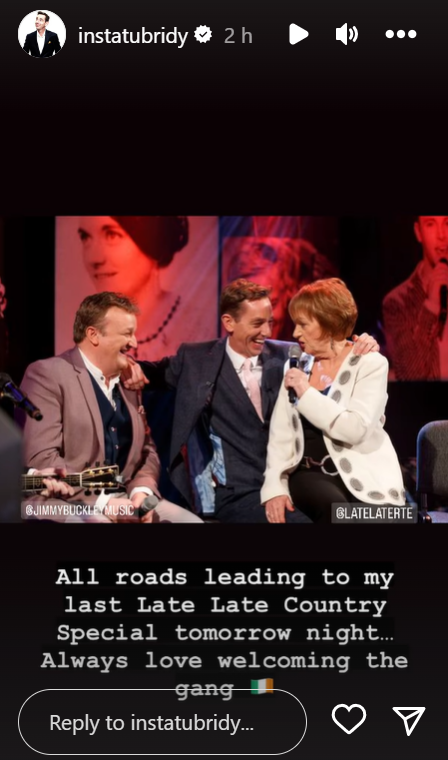 Daniel O'Donnell, Margo, Nathan Carter, Cliona Hagan, Philomena Begley, Derek Ryan, Claudia Buckley, TR Dallas, Trudi Lalor, Johnny Brady, Clodagh Lawlor, Niamh Lynne, Olivia Douglas, Chantelle Padden and Toy Show's Cailin Joe lead the stellar line up.
A country music legend will walk the line and be inducted into the Irish Country Music Hall of Fame, an accolade previously awarded to Daniel O'Donnell and Philomena Begley.
Daniel, Cliona, Philomena, and Nathan have worked tirelessly to unveil an exciting new project exclusively on Friday night's show, and they will pay tribute to the man who started it all, Ireland's king of country, Big Tom.
Described by Ryan as 'a huge country star of the future, if not now', the show will welcome back Toy Show's Tyrone Teen Caillin Joe who will perform a Glen Campbell classic.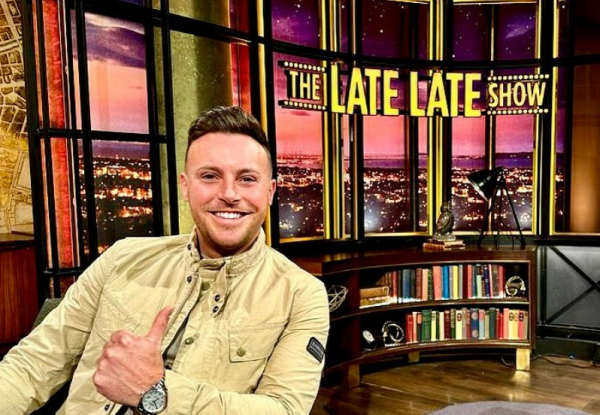 Some of the leading female artists in the industry will give a country twist to the number one song in the Irish charts at the moment, Miley Cyrus' Flowers.
The star-studded line-up will perform the songs that changed their lives including Irish originals and hits from Dolly Parton, The Bellamy Brothers and Garth Brooks.
Not only that, but throughout the night of songs and stories, one audience member will get a huge surprise.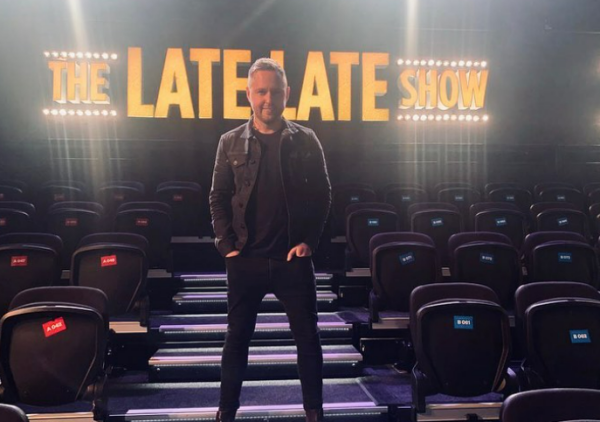 Speaking about this week's special, Ryan Tubridy explained, "This Late Late Country Music special will be my final one at the helm. It all started out really when I was not long in the job as the presenter of The Late Late Show and when driving around the country, I kept seeing posters of gigs of different country stars and it was a world that I wasn't familiar with. And so, it began".
"I quickly learned that it was a world that brought people together and while I will miss seeing everybody on an annual basis, I have made a lot of friends in the country music world, and that has been my privilege".
All this and much more on The Late Late Show on RTÉ One, Friday, March 31 at 9.35 pm.