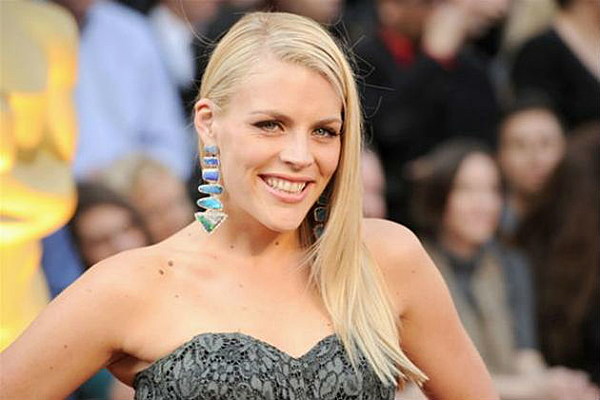 Comedy actress Busy Phillips has admitted that her children make her cry all the time. The White Chicks star opened up about motherhood and why she's not ashamed of being honest and real.
The mum spoke to People about getting teary-eyed in front of her little ones, "My children make me cry on a daily basis about everything."
She shared that her children make her cry tears of happiness and tears of sadness, she said she cries "all the tears, all the time."
She said everything and anything makes her cry, from her kids doing something cute to them having a tantrum late at night when she's feeling drained.
The mum-of-two laughed when discussing her children's reactions to her constant crying. She said her daughter Birdie is not impressed with her, "Birdie said to me, 'Mom, don't cry because we're cute.
The mum went on to share that her nine-year-old daughter, "is so over it. She'll be like, 'Why are you crying? You're so weird."
Busy is proud of her honesty. She has happily spoken about her personal life on many occasions.
Back in September, the Freaks and Geeks star experienced a health scare. She shared the horrifying experience on her Instagram account to help other women.
She posted a photo where she is curled up on a hospital bed and wrote, "Last night ended super weird. But if you listen to my podcast, you know our advice is always, don't be a hero, go to the doctor. Anyway, I had a crazy excruciating pain in my lower right side and after a long time at Mass Gen, it was determined my ovary had flipped over- it's called torsion. Mine flipped back by itself and I'm ok but sometimes if it doesn't you have to get surgery or you can lose your ovary. Anyway, my point of posting this was I felt like an idiot for going to the hospital but ultimately, going was the right move! It always is! Even if they say you're fine and send you on your way."
Mums admired the star's bravery and praised her for being so open about her personal health.
Busy believes in using her celebrity profile to spread awareness as well as light-hearted messages.
She often shares adorable family photos on her Instagram account. We hope she continues to use the internet in an inspiring and positive way. The world needs more people like Busy.