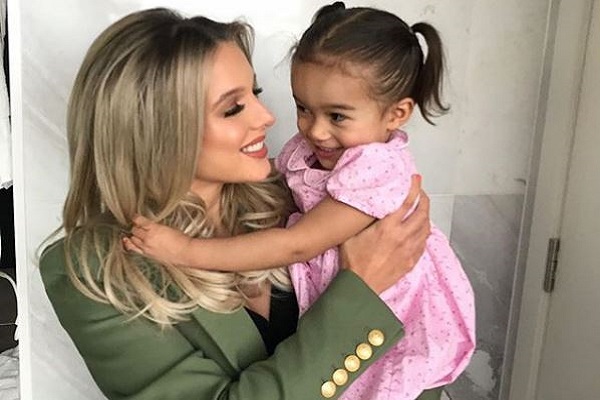 Helen Flanagan has spoken out about the lack of diverse dolls after a disappointing shopping trip. She explained that she failed to buy her daughter a doll that looked like her because most of the available ones were blonde with blue eyes.
The mum shared that she was picking up a few things for her hospital bag when she thought of buying a doll for her daughter Matilda.
"I wanted to get Matilda a little toy off her baby sister so thought I'd get her a barbie to pop in my bag," she said.

She posted a photo of one particular doll from a local shop and admitted that she was disheartened to see no other races represented.
"Every time I've gone shopping to buy my little girl a Barbie it's always a struggle to find a Barbie with darker hair and darker skin tones in the shops," she wrote.

"I know that's what Barbie is originally but it's 2018 and I think there should be way more different ethnicity barbies on the shelves in the big fancy pink ball gowns," she added.
She believes that more dolls of different ethnicities should be available for little girls.
"It might sound like I'm thinking too much about it, but as a mum, I feel like I'm responsible for her outlook when she's so young."
Helen explained that she wants her daughter to be confident: "I don't want to buy her a doll that looks nothing like her and for her to think it's the bee's knees and not appreciate how beautiful she is."
She asked: "Do other mums of daughters wish there was more choice of different ethnicities of barbies on the shelves?"
Do you agree with Helen?