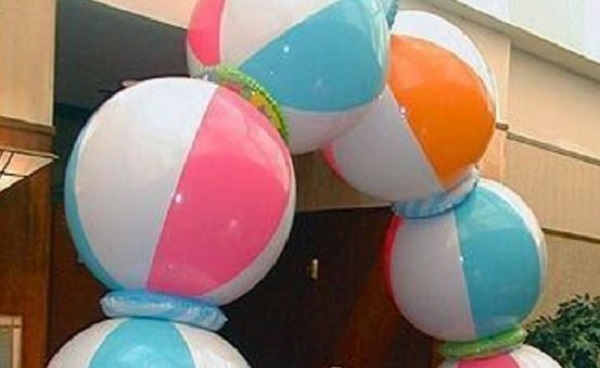 When it comes to kids' parties – especially during the summer – the littlest details can make all the difference. That's why we are loving the idea of setting up a beach ball archway to welcome guests into the house!
Little ones, in particular, will love this and it will set the fun, exciting tone for the day or evening.
What you will need:
Beach balls of similar or varying sizes
Pool rings of similar or varying sizes
Strong glue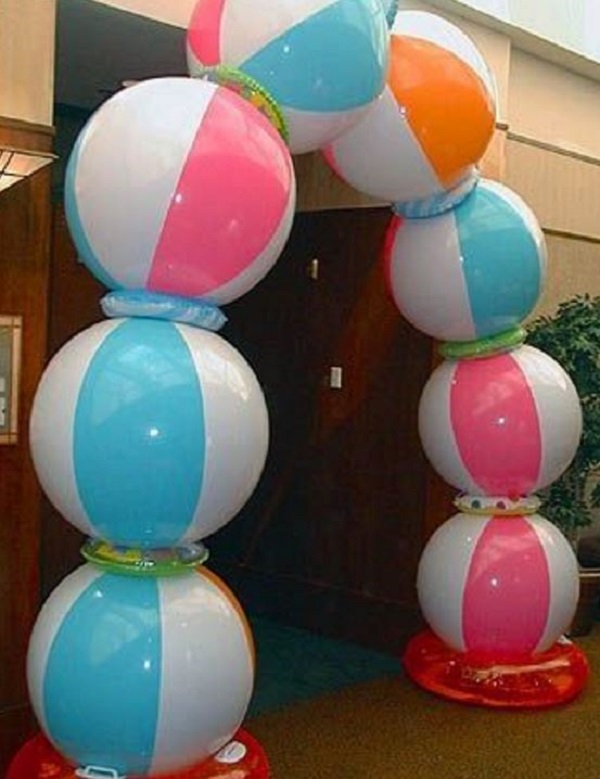 What to do:
1. Inflate your balls and rings, and have an idea of how you would like them to be arranged.
2. Apply some strong glue to the inner circumference of the pool ring as well as the bottom of the ball. Sit the ball into the ring.
3. Apply the glue to another ring, stick it on top of the ball, and attach another beach ball as pictured.
4. Repeat the steps, shifting the angle of the beach ball each time to create the arch formation.
5. Once finished and sturdy, place your arch on your front doorstep or leading out to the party area.
Images via Pinterest