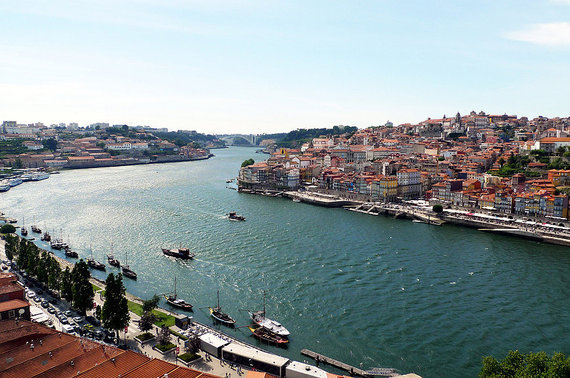 Portugal truly has it all: a fascinating history, welcoming people, a hip capital, stunning national parks in the north, beautiful beaches in the south, a chain of subtropical islands out in the Atlantic.
Here are some of the best sights to visit if you choose a holiday in Portugal this year.
Adraga Beach
This quiet Atlantic beach is a favourite spot for surfers and families. Located on the western coast of Portugal, Praia da Adraga is more secluded than Lisbon's Mediterranean beaches, making it a great choice for travellers who want more sand all to themselves and the family.
Obidos
This beautifully romantic village was given to Queen Isabel by King Dinis on their wedding day in the 15th century, and since then has been dubbed the wedding present town. Stroll through idyllic cobblestone streets, past whitewashed cottages and quaint cafes, or enjoy one of the many festivals held in the city. You can even stay overnight in the 15th century castle-turned-hotel, to spark some of your own romance.
The chapel of bones
A 16th century Franciscan monk, worried that his brothers weren't getting the most out of life, constructed the chapel as a warning that life is transitory and death inescapable. An estimated 5,000 skeletons adorn the walls, ceiling, and even make up a skeletal chandelier. On the doorway to the chapel, it reads: "We bones that are here wait for yours." Spooky, but well worth the visit.
Porto
Called the Champagne of Portugal, port wine gives the second largest city in Portugal its name and reputation. Major shippers like Taylor, Sandeman, Symington, and Fladgate host tastings in their lodges along the Douro River, only 75 miles from where the grapes are grown. After becoming a port aficionado, explore the winding city streets or take a gondola ride along the Douro River, underneath the Eiffel-inspired Dom Luis Bridge.
Pena National Palace
Originally built as a small chapel in the Middle Ages, the palace was noticed only after an earthquake destroyed most of it. A young prince, intrigued by the ruins, eventually transformed them into the Portuguese Royal Family's summer home, complete with sweeping Romantic architecture. Restored to its original splendor, the palace and surrounding town of Sintra are now UNESCO World Heritage sites, allowing anyone to visit and experience part of the magical history.
Azores
This Atlantic archipelago is known for gorgeous greenery, striking mountain views, and undisturbed landscapes. Bike through rolling farmland or take a trip to the tallest peak in Portugal, Mount Pico on Pico Island. The islands aren't yet as well-known as other Atlantic getaways, so should be less crowded.
Image via Pinterest.