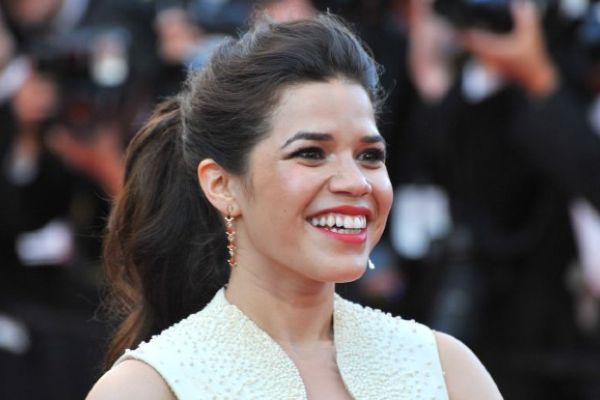 Congratulations are in order! America Ferrera has taken to Instagram to share with fans that she is expecting.
This will be the Ugly Betty actress' first child.
The Sisterhood of the Travelling Pants star used the New Year celebrations to make her announcement.
She shared a darling picture of herself and her husband Ryan Piers Williams.
America can be seen holding up a tiny grey baby grow in the picture, which carries the phrase:
'Más Besos por favor' -more kisses, please.
America captioned the post: "We're welcoming one more face to kiss in 2018."
How darling! She is going to make a wonderful mum.
Her husband uploaded the same snap to his own Instagram.
We are wishing them the best of luck with their new arrival!