Renowned as being a place for stags, hens and adult getaways, you might have never dreamed of bringing your kids to this city for the weekend. However, there is so much to this wonderful destination than this, in fact there are plenty of family-friendly things to do here.
A fantastic midterm break or even a Christmas holiday, here are five things to do when you arrive:
1. Visit Vondelpark
Gardens are not common in homes in Amsterdam so they have incredible playgrounds for the kids. Nestled between the canals and architectural masterpieces, you'll find a wading pool, tree huts, swinging ropes and even a zip line here.
2. Experience one of the many petting zoos
There are plenty of petting zoos dotted throughout the city where kids will get to see hens laying eggs and maybe even pet a goat. Some farms let you feed the animals so do your homework before you set off.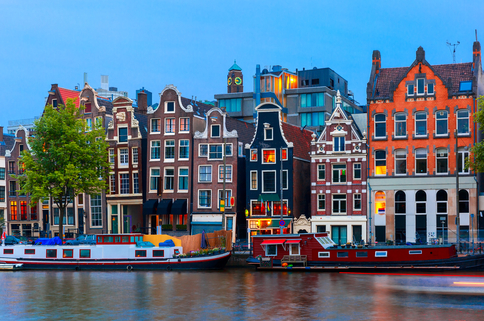 3. The Amsterdam Dungeon
If you fancy immersing yourself in the city's history why not check out The Amsterdam Dungeon where you and the kids are sure to learn a lot.
4. Take a canal cruise
Experience the city from a whole different perspective aboard a tour boat! A great way to spend the afternoon and the kids are sure to love the trip.
5. Make a pancake
You can't leave the Dutch city without enjoying a pancake or two at the Kinderkookkafé, a restaurant where little ones are allowed make their very own tasty treat.