Amy Huberman and Brian O'Driscoll have bid farewell to their family home in Goatstown today. The Finding Joy actress took to Instagram to mark the momentous day.
Amy shared the sweetest photo of her and Brian sitting on a bench outside the home they have lived in for the past 11 years.
She wrote: "Leaving Goatstown today after 11 years and there's 100% chance I'll cry, so quite high odds."
The actress, who has two children with the sportsman- six-year-old daughter Sadie and four-year-old son Billy- joked about their growing family.
"We've added some room mates while we've been here and we'll prob take them with us even though they're crap at tidying up and buying communal milk for the fridge," Amy said.
Commenting on the photo she shared, Amy wrote: "This was a nice moment and it's a shame for Brian that his eyes are closed and I would go back and take another one but I gotta go pack my socks."
The duo are planning on moving into their dream home in Rathmines but they have to stay with Brian's family in Clontarf until the renovations are complete.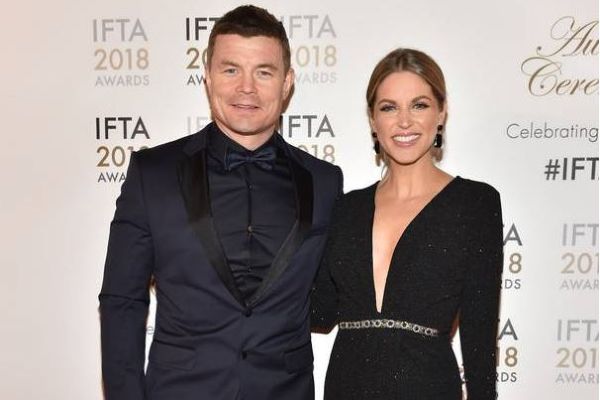 "We're leaving our house in a couple of days and the new house isn't ready yet, so we're moving to Clontarf for a few weeks," the Striking Out star told The Herald.
Many of us know just how stressful moving house can be but there's no doubt Brian and Amy will be overjoyed once they settle into their new family home. We wish them all the best with this new chapter.