It looks like Angela Scanlon's baby is going to be a bookworm when they grow up.
The soon to be mum shared a photo that'll leave every bookworm's heart feeling full.
Following her baby shower on Saturday night, the TV presenter shared a photo of all the gifts she received.
Now we know baby showers are all about celebrating the expected birth of your baby, but we have to admit that the presents part is one of our favourites.
Who doesn't love opening up gifts to find teeny tiny dresses and adorable teddy bears for their little bambino?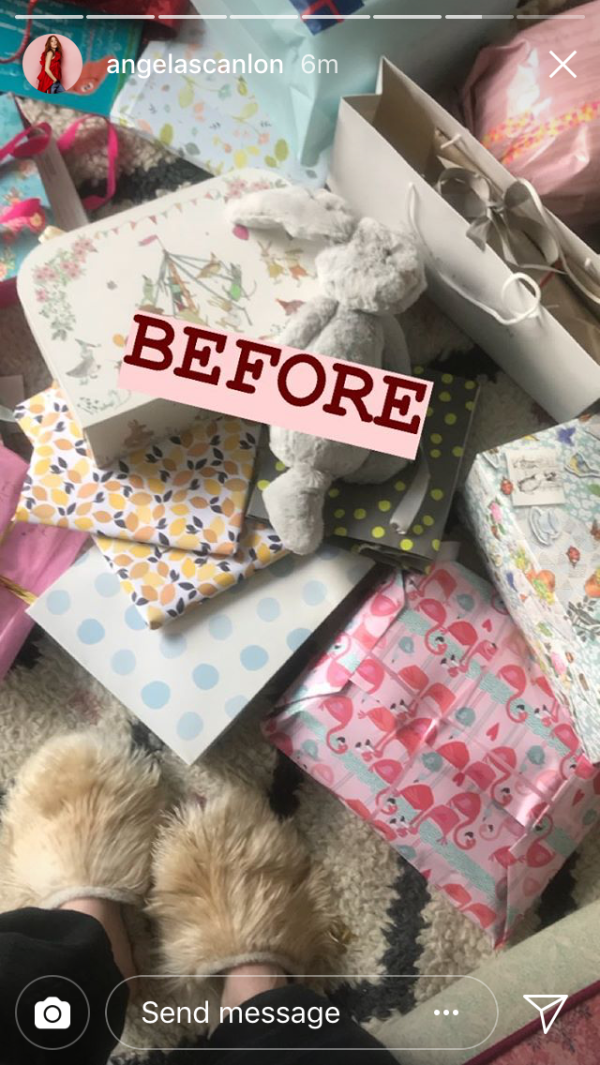 Angela's guests strayed away from the traditional gifts and opted for more sentimental gifts- that are just so cute, we think our hearts may burst.
Taking to Instagram, the Robot Wars presenter shared, "Luckiest kid already, with the best, biggest bunch of mad (very well read, very thirsty) aunties!
Angela explained that everyone brought something very special from their younger years to the celebration.
"Everyone brought their favourite childhood book which felt deliciously sentimental & civilised but it ended up being a 13-hour-long baby shower!!," she shared.
Her friends brought some of the GREATEST children's books including Where's Spot? and Oh, The Places You'll Go.
Angela thanked her friends and family for their love and support, "I feel happy that there will be a gentle balance & enough fabulously feral beings to keep him/her & me right x"
Her little girl or boy certainly has one special group of aunties to look out for them when they arrive.
We can't for Angela to welcome her little bundle of joy into the world.