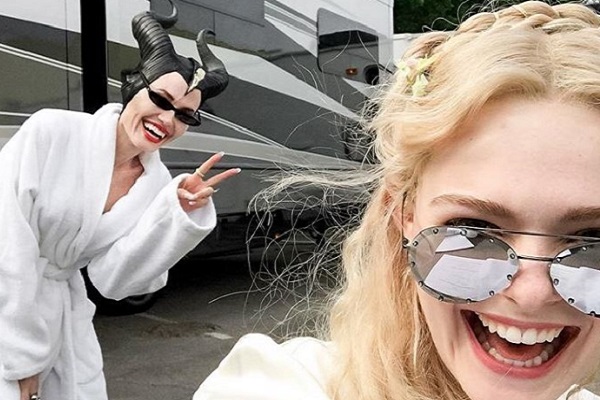 Filming for Maleficent 2 is officially underway in London and the stars of the movie have spoiled us with some sweet photos from the set.
Angelina Jolie and Elle Fanning have brightened our day by sharing some behind-the-scenes snaps from the set of Maleficent 2.
Elle Fanning, who plays Princess Aurora, took to Instagram to share some behind-the-scenes snaps from the set of the fantasy fairytale. She posed alongside Angelina, who was rocking her famous Maleficent headpiece.
The actress captioned the snap: "It's bring your mom to work day on the #Maleficent2 set!!!!"
We love how goofy and care-free the pair look!
The duo will be joined by actress Michelle Pfeiffer, who joins the film as Queen Ingrith.
Ed Skrein and Harris Dickinson, Lesley Manville, and Chiwetel Ejiofor have also joined the cast.
The live-adaptation of Disney's Sleeping Beauty stunned fans with its dark twist on the beloved fairytale when it was released four years ago. It swiftly became a massive hit across the world and was crowned the fourth-highest-grossing film of 2014.
The movie does not yet have a release date, but we cannot wait to see it, especially as it's Angelina Jolie's first film role since 2015.
Are you excited to see the sequel?