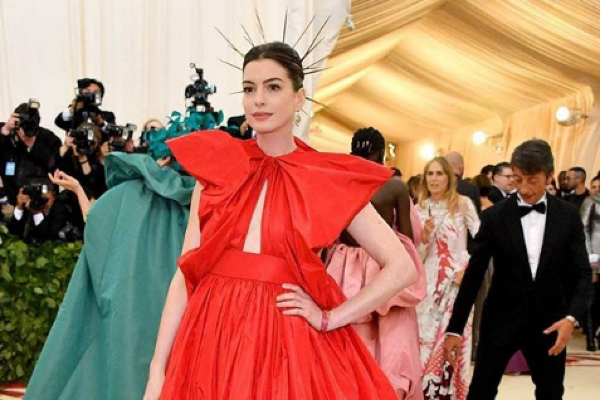 At times our body image comes under unwanted scrutiny.
Now imagine that spotlight being on you continually.
For Anne Hathaway, she pre-empted the media's speculation of pregnancy, when she was gaining weight for a new film role.
Opening up to Glamour US, the actress explained why she got there before the press with her Instagram post.
"I didn't feel like dealing with the pregnancy rumours," said the star.
Anne understandably still finds it strange to why she has to even justify her weight gain, however, prior experiences have taught her to create her own narrative before the media does.
"I find it bizarre that there's a storm to get ahead of, but I have a history of being shamed and humiliated, for a lot of different reasons."
One of those reasons took place in 2013, when media outlets adopted headlines such as: 'Why does everyone hate Anne Hathaway?'
There was even a term coined for the hatred during that period: 'Hathahaters' "
Hathaway's involvement in the #TimesUp movement was also addressed in the interview.
#TimesUp's goal is to eliminate sexual misconduct and the gender inequality in Hollywood.
Explaining why she got involved in the organisation she said:
"Being a 35-year-old cisgendered woman who has experienced the everyday, abusive imbalance of the world also made me want to be a part of a movement for change…
I know the world can be far worse for others than it has been to me, but I suppose, like most everyone who has been hurt, I want to protect others from going through the worst of what I experienced."
Drawing on her own experiences in Hollywood, she stresses that no matter when or how they happen, all are completely "unacceptable".
"I've had a 20-year career and I've had some really, really bad experiences, but I've had a lot of great ones too — with members of both genders," she explained.
"While they do not begin to approach the atrocious, galling stories others have shared in recent months, I have had negative on-set experiences, some of a sexual nature."
"Some are from the beginning of my career, some are more recent — all are unacceptable," she added.