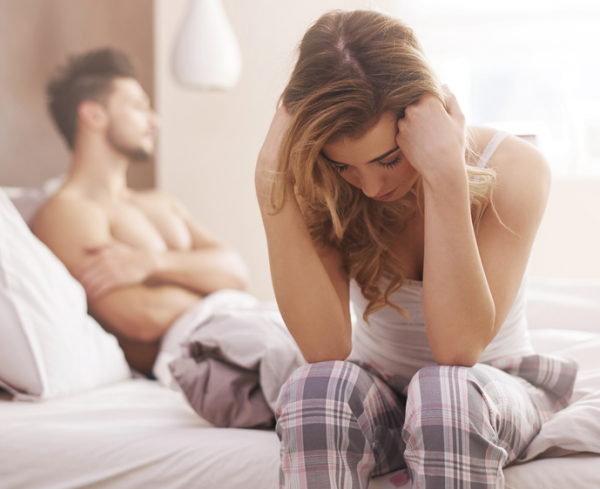 Anorgasmia is a term used to describe a condition whereby women find it difficult to reach orgasm or at all, and are distressed by it.
While it is important to remember that intensity and frequency of orgasms change with age and even medication, if you find you are struggling to climax you shouldn't have to suffer alone.
Symptoms:
You have never experienced an orgasm
You experience difficulty reaching climax
You can only orgasm during certain acts
What causes it?
1. Medication
Your condition may be due to medication that you are taking, particularly if it is for blood pressure.
2. Alcohol
Too much alcohol can actually tamper with your ability to climax.
3. Medical conditions
Diabetes, multiple sclerosis and even a hysterectomy can affect how you feel.
4. Psychological issues
Anxiety, depression, stress, fear of pregnancy of sexually transmitted infections, emotional abuse or embarrassment can all affect your ability to climax.
What can you do about it?
For many women, simple lifestyle changes can help you address the issue.
Explore your body to help you understand what you need for better sexual satisfaction, try new positions with your partner or invest in a vibrator to help you find your climax point.
However, if your ability to orgasm is down to the fact that you are having relationship troubles or have psychological issues about having sex, you may benefit from a chat with a counsellor.
If you are unsure as to why you are having difficulties, do make an appointment with your GP to rule out any medical conditions.
SHARE to highlight the issue.