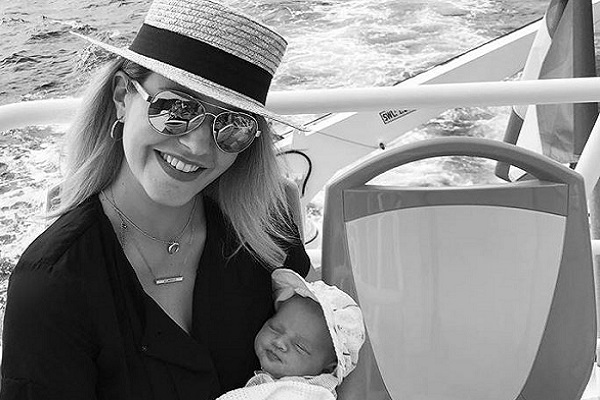 "My face has seen better days," Aoibhín Garrihy said alongside a photo that showed the mum has been suffering from cold sores.
The actress opened up about the virus and shared some helpful advice with her fellow mums. We love how Aoibhín is being so honest about all aspects of motherhood.
"The cold sore is compliments of the sleep deprivation so if you're prone to them and a mum-to-be dose up on Lysine! I forgot," she admitted.
She advised mums to boost their lysine intake before their tiny tot arrives. "Good idea to cover as much as possible before the baby arrives and also make sure to avoid kisses however difficult."

Baby Hanora is receiving extra love from her dad whilst her mum deals with the pesky virus: "Dad is making up for the lack of them my end."
Cold sores are extremely contagious so it is best to keep your distance from baby's face when you have one. The last thing you want is for your son or daughter to suffer from them too.
Cold sores, or fever blisters, are fluid filled blisters that appear on or around the lips. They are caused by a viral infection called herpes simplex type 1.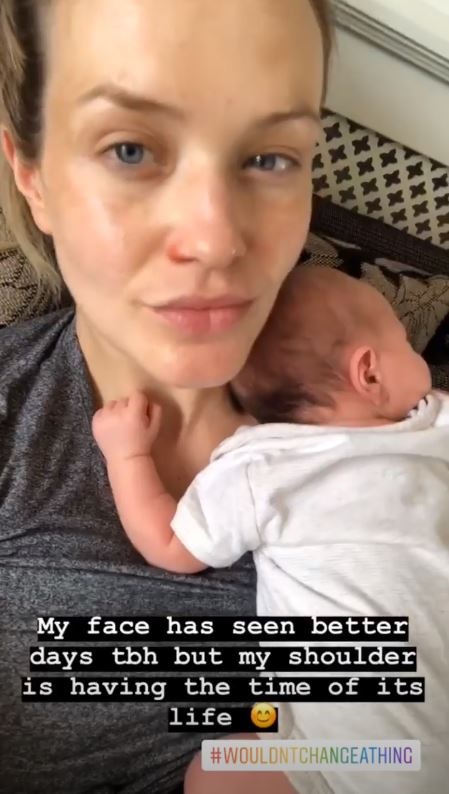 Aoibhín recommended eating foods rich in lysine like pumpkin seeds, lentils, soy milk and black beans.
You can also consume the amino acid through lysine tablets. The average person should consume 1,000 milligrams of lysine per day, according to the University of Maryland Medical. However, you can take up to 9,000 milligrams in divided doses each day if you're suffering from a cold sore breakout.