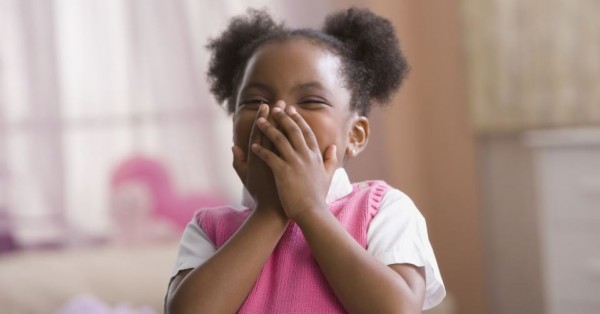 Talking about the birds and the bees is one of the most important conversations that you as a mum will have with your son or daughter, and one of the most awkward.
But a new report has found that embracing nudity is one of the best ways to teach your child about sex and body image.
According to a report by British Naturism, our prudishness towards not wearing clothes means the only type of body children are subjected to are those 'perfect' images portrayed in magazines.
The charity organisation has said that the way Hollywood portrays bodies means nakedness is sexualised rather than seen as normal.
According to the 36-page report, "children should know about how their bodies work [...]. This should be done ideally by bringing up children in a naturist environment where body honesty is key."
"But otherwise through good, explicit, factually correct and non-judgmental sex and relationships education."
Highlighting our attitudes to the naked body, Andrew Welch, a spokesman for the organisation, told the Independent: "By suppressing something and keeping it hidden it means that nobody learns the truth."
"Teenagers grow up thinking that a normal body is the one in the adverts or young men see pornography and take it from that.
"No one knows what's normal anymore."
The report comes mere months after Nicky Morgan said that PSHE and sex education would not be compulsory across the primary school curriculum.
SHARE your thoughts on the report.