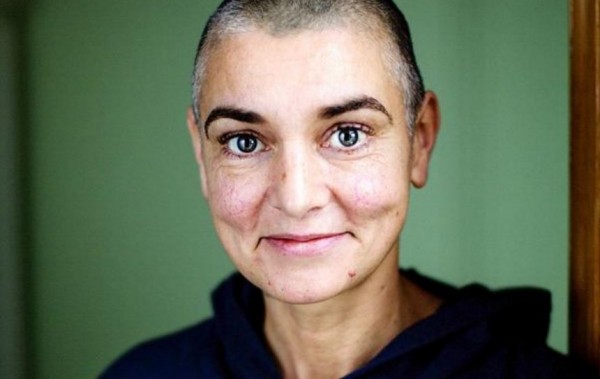 Police in the United States have reportedly issued an appeal following the disappearance of singer Sinead O'Connor.
TMZ are reporting that the Nothing Compares 2U singer was last seen cycling through an area known as Wilmette – a suburb of Chicago – yesterday, but has has not been seen since.
The singer is believed to have been wearing a black parka, black leather pants and a sweatshirt with 'Ireland' on the back, and is understood to have been cycling a motorised Raleigh bicycle with a pink basket.
"The Wilmette Police is seeking to check the well-being of Sinead O'Connor," read the statement from the Wilmette Police Department.
"O'Connor reportedly left the Wilmette area for a bicycle ride yesterday at 6:00 a.m. and has not returned. A caller has expressed concern for her well-being and no other information is available at this time."
Sinead's last post to Facebook, which was uploaded on Sunday just hours before she was last seen, was aimed at her son Jake Reynolds where she makes comments urging him to go to court and "take custody of [his] brother from Tusla" (a child and family agency in Ireland).
In it she writes: "Jake, kindly go to the court on Tuesday and take custody your brother from Tusla. My lawyer will be making the illegal way yourself and Donal got him into Tusla (lying to the cops etc) known to the judge."
We hope she is found safe and well soon.
SHARE to help get the singer back to her home safely.