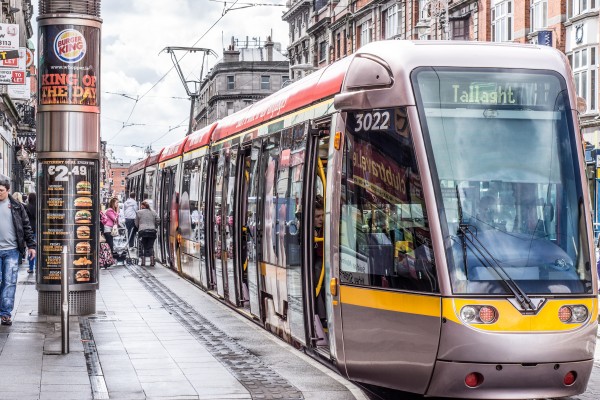 Ah, when something is knocked off balance in Ireland, it seems the whole country goes into complete turmoil.
The Dublin Bus strike started on Wednesday at 9pm and still continues until today.
However, if you thought you could skip on all the delays by getting the Luas, you're out of luck.
The Green Line is not working.
According to Luas' Twitter account, emergency services are blocking the Harcourt Street stop.
Green Line: Trams operating with 15-20 minute delay due to emergency services blocking the tracks @ Harcourt St. See https://t.co/gfh0TfaOGP

— Luas (@Luas) September 9, 2016
And nobody is happy about it:
That's right... The @luas is down. #trafficchaos #busstrike pic.twitter.com/yzYufscybv

— Gillian Fitzpatrick (@gillianfitz) September 9, 2016
Luas drivers? Bus drivers? CAHOOTS? All I know is that I'm buzzing off walking down the tracks! pic.twitter.com/MLZXOIwyZm

— Ciarán Quigley (@ciaoq) September 9, 2016
@gillianfitz @babsbear @Luas it's like a scene from Cormac McCarthy's book The Road!

— Derek O'Flaherty (@Rathbaner) September 9, 2016
SHARE if you were caught in traffic today.