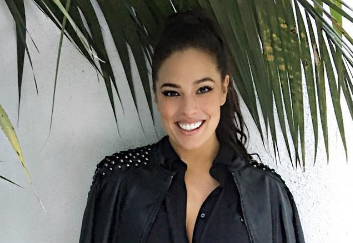 Ashley Graham has been breaking down indutry barriers since she arrived on the modelling scene, but her new Vogue cover is officially historic.
The body positivity activist will be the first plus sized model to grace the cover.
It's been a pretty great year for the model, who was honoured at the Glamour Women of the Year awards for her work as a body positive activist, got her very own Barbie doll, as well as becoming the first plus size woman to grace the cover of Sports Illustrated.
British Vogue will feature the brunette, who they call "the model with attitude" as their January cover girl to kick start the new year in style.
"For 10 years I'd been told I was always going to be a catalogue girl, never a cover girl," she told Vogue.
"Well, I got with IMG Models and did five covers in a year, boom, boom, boom. See, if you have a pretty face doors will open, but your job isn't just to walk through them, it's to get invited back."
She was photographed for the issue by long-time and esteemed Vogue photographer Patrick Demarchelier.
The choice of the size 16 model for the cover has received a unanimously positive response across social media.
ashley graham's cover for vogue has got me sobbing and i haven't even seen all of it yet

— libs (@gothicpeachh) December 2, 2016
Speaking about her size, the model has shunned the term plus size as she feels it is too narrow a way to describe someone.
"Do I sometimes wish I were thinner? God, in the old days, absolutely I did, but now I feel that to lose weight would be disloyal to myself," she told Vogue.
"A lot of who I am is connected to my size, and I am so happy with who I am."