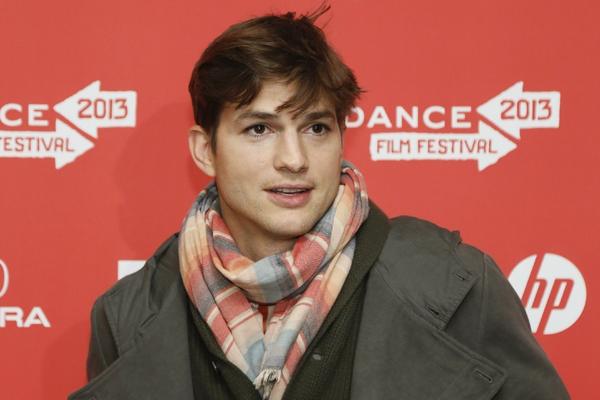 Ashton Kutcher has revealed that his non-profit organisation, Thorn, has improved the lives of thousands of children.
The actor's project uses technology to fight against child abuse. Their aim is to fight against the exploitation of children.
The That '70s Show star spoke about his organisation at the Dreamforce software conference in San Francisco this week.
He encouraged the public to use their smartphones in a more beneficial way. He shared that technology is capable of more than posting photos to Instagram and uploading videos of cats to YouTube.
The father-of-two asked the audience to think of more helpful ways to use their mobile phones.
He stated, "It is not the force for good or the force for evil. That's you. You are the force for good or the force for evil."
He said that people are unaware of how technology can help to tackle major worldwide problems.
The Two and a Half Men star explained how his non-profit company works. He shared that Thorn works with law enforcement and non-profit organisations to find victims as well as abusers.
Their research and tools have made a positive impact on many children's lives.
He spoke to the audience about one of the biggest issues they're trying to tackle. He explained that child porn is a growing problem.
"There are millions of images that are transferred daily of child abuse material," he stated.
The team behind Thorn believes that even though the internet is a great invention, it has caused major issues - especially in terms of child safety.
They share, "While the Internet and advances in technology over the past few decades have allowed us to create many amazing things, they have also introduced a new threat and dimension to crimes against children."
They shared that technology isn't responsible for creating child sexual exploitation, but they do strongly believe that it democratised it.
Ashton revealed the immense successes Thorn has achieved so far.
The 39-year-old told the audience, "We've identified 6,000 children that are being abused."
He shared another momentous achievement with the crowd, "We've identified 12,000 adults that are also being abused, and 6,000 abusers."
Thorn's work has helped thousands of children who have been abused online, and locating the abusers is a remarkable step. By working alongside law enforcement, Thorn has prevented thousands of abusers from causing further harm.
The work Ashton and the people at Thorn are doing is extremely important.