I never really understood too much about the whole Autism world until I started to work with autistic children and their families. I'm not an expert, nor do I promote myself to be one, but I now have a greater understanding and respect for autistic children and their families.
When I trained with Liddle Kidz Foundation in Paediatric Massage & Autism Touch Therapy I don't think I truly understood the challenges of everyday life for a family and the knock-on effects to the family as a unit. Everyday routines that we may take for granted can be a huge part of a day for a family with an autistic child. The smallest thing can up-end a day and the whole family may be affected.
Family Life
Going out can be a huge deal and may need to be strategically planned at times. A simple trip to the shops or a restaurant can take some time and raise all sorts of anxiety for both the child and the parent.
Little things to us like the lights, the music playing, promotions called out across a PA system, the till noise, menus in a restaurant, the clanking of dishes from the kitchen, too much choice on the menu can all be just too much for an autistic child and may result in a meltdown.
To an onlooker, it's just a badly behaved child and the parent needs to take control! But to an autistic child its just all too much to process, to the family it's their child distressed and unable to cope.
Guilt
The guilt that can be felt by parents and family members can sometimes be overwhelming. Other siblings may feel pushed out or ignored. Younger children may have less bonding time with parents. Adult time can also suffer as the children's needs come first. Arguments between siblings can also be difficult to manage and cause tension within the family unit.
Balancing work/life, the family and the needs of their autistic child takes a lot of strength and support which is not always accessible to everyone.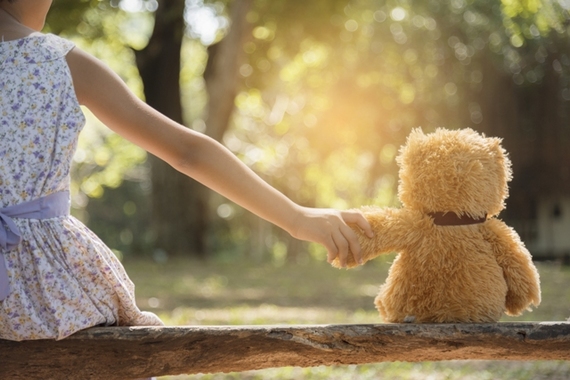 The child and the work that I do
Sessions are completely tailored to the child and families needs and the initial consultation helps me to get a better understanding of realistic expectations. Through massage and body work, I help families to relax and destress for a while, address specific concerns and help the family to bond.
I have treated all of the family on occasions or I can treat the child individually guided by the parent. Results can vary from a much calmer child to less aggression. A better nights sleep is usually enjoyed as massage boosts the bodies natural melatonin (the sleep hormone) resulting in everyone benefiting from a good nights sleep!
I feel very privileged to work alongside autistic children and their families and I feel honoured to be welcomed into their home. I am constantly learning, and each child teaches me something different. It truly is one of the best parts of my job.
So, the next time you see a child and think they are misbehaving, maybe wait before passing judgement, not everything is always as it seems.
If you have any questions or queries about
the work I do
and how it may help you and your family please do get in touch.