Seasonal changes come naturally but is your haircare serving you at this time of year with the style switch ups and onset of falling temperatures? Industry experts have alerted us to the haircare autumn colour trends that are everywhere this season including Bronde, Candy Copper/Red Fox and the Anti-Barbie Deep Brunette. The latter trend is a shade switch that leans into rich and deep chocolates away from the summer ash and beachy waves. The other big directional trend is that red browns are making a comeback as the go-to colour that everyone is embracing from cinnamon browns, auburns to copper and rosy hues.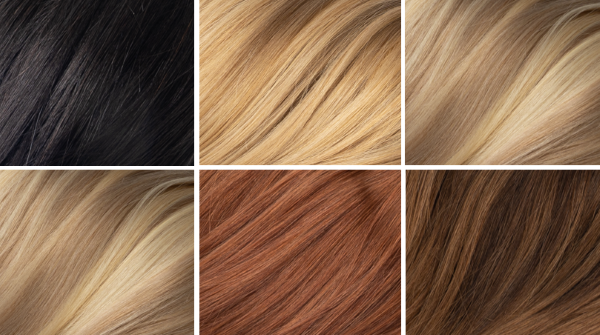 This is the time of year for change and if you are thinking of the Vogue Williams or Pippa O'Connor bob chop or a change of tone like Emily Ratajkowski or Joanna Copper, Cascata Hair offers seamless, luxury, clip-in extensions to give instant volume with 16 on-trend beautiful shades to choose from, including Warm Expresso Chocolate Brunette and Copper Rose. New customers can colour match from the comfort of their own home via the online portal on www.cascatahair.ie, where the team of award-winning stylists review clear uploaded photos of client's hair.
CASCATA HAIR- EXPERT AUTUMN HAIRCARE TIPS
With Cascata Hair your natural hair remains undamaged, the extensions are designed to allow your hair to thicken and grow with proper use. The 100% human hair extensions are easy to apply and can be styled, heated, and washed just like natural hair. The lifespan of Cascata clip-in hair extensions is dependent on the user's personal hair care regime, but with proper care, they can last 3-5 years if used daily or even a lifetime if only used occasionally.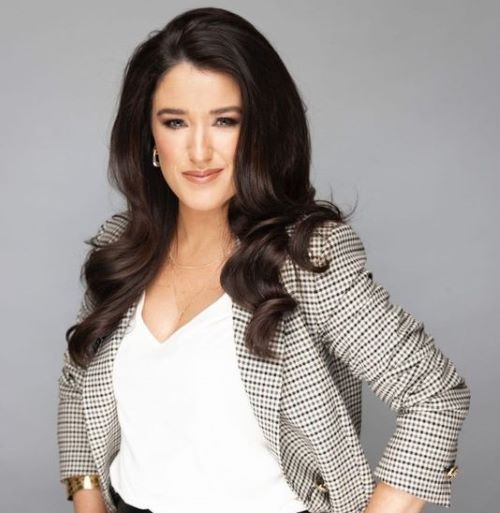 ''Remember that haircare consistency is key to maintaining luxurious hair throughout autumn. By incorporating these tips into your hair care routine, you can enjoy beautiful, healthy hair during the season of falling leaves and cooler temperatures. As our extensions are 100% human hair a lot of tips can be transferred over to your extensions.'' commented Emma King, CEO of Cascata Hair.
Deep Conditioning Treatments: Invest in high-quality deep conditioning masks or treatments to replenish moisture lost due to colder, drier air. Look for products that contain nourishing ingredients like argan oil, shea butter, or keratin.
Minimize Heat Styling: Reduce the use of heat styling tools like hairdryers and curling irons. Opt for heatless hairstyles such as braids or buns to prevent further damage to your hair during the dry autumn months. Use clip-in extensions that will take the brunt of your heat styling when heading out!
Use a Silk Pillowcase: Switch to a silk or satin pillowcase. These materials are gentler on your hair than cotton, reducing friction and preventing breakage.
Scalp Massage: Treat yourself to a relaxing scalp massage using a luxurious hair oil. Massaging your scalp increases blood circulation, promotes hair growth, and distributes natural oils.
Protect Your Hair: Add a good heat protector into your routine before heat styling. We love L'oreal Pli Shaper. Wear a hat or scarf to shield your hair from harsh winds and prevent it from getting tangled.
Trim Regularly: Schedule regular hair trims to get rid of split ends and keep your hair looking healthy.
Switch to a Hydrating Shampoo and Conditioner: Choose a hydrating shampoo and conditioner formulated for your hair type. Look for products that offer protection against the elements and help lock in moisture.
Stay Hydrated: Luxurious hair starts from the inside out. Ensure you drink enough water to keep your hair and scalp hydrated. Herbal teas with benefits for hair, like chamomile or rosemary, can also be a nice touch.
Fall-Friendly Hairstyles: Experiment with autumn-inspired hairstyles, like loose waves, braided updos, or sleek ponytails. These styles can be both practical and chic for the season. Keep an eye on @cascata_hair_ for lots of inspiration!
Professional Treatments: Consider indulging in professional hair treatments at a high-end salon. Options such as keratin treatments or spa-like hair masks can provide deep nourishment and shine.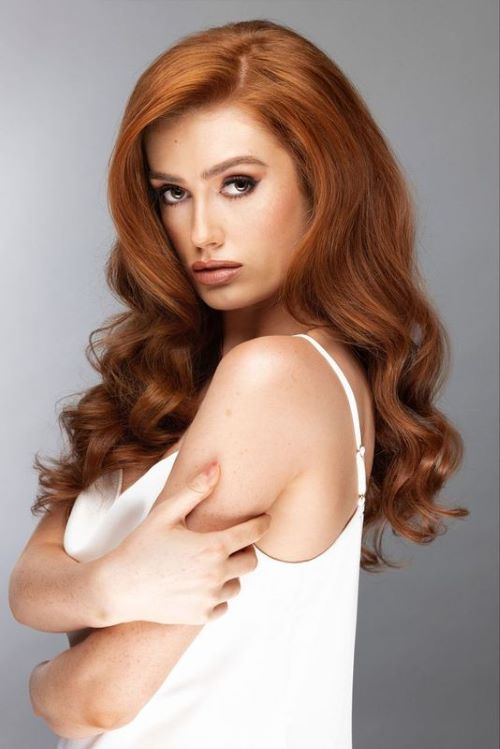 Products recommended to use with Cascata Hair extensions.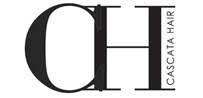 CASCATA HAIR EXTENSIONS RANGE
Cascata Hair extensions are available in Full Volume Sets €245 - €265 or Side Fillers from €125 - €140. Cascata Hair is certified as Guaranteed Irish and holds an ethical hair sourcing accreditation.
Available www.cascatahair.ie - international shipping available. Free postage in Ireland.