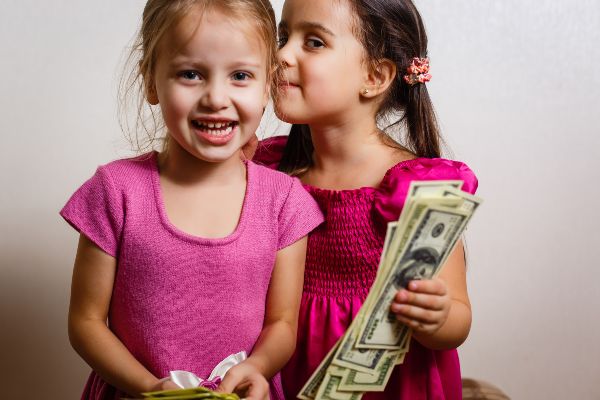 A rose by any other name would smell as sweet, right?
Well, the names we give our children actually carry great significance in the financial department.
Recent research conducted by the Knowledge Academy found that choosing a particular name may determine your child's future salary.
They used data from 500,000 CVs uploaded to 'ValueMyCV' to find a mean salary for each name, so they could find which popular baby names in the UK are most associated with high earning.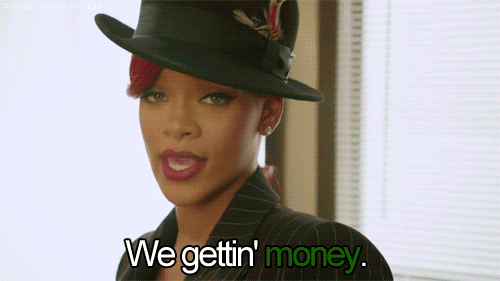 Of popular boys' names, Oscars come out on top, raking in a peachy £37,786 annually.
Unfortunately, the gender pay gap is apparent in the Knowledge Academy's findings. The top-earning popular baby name for girls is Lily, but their average salary of £30,821 is far below what Oscars earn.
George and Isabella came in second place for boys and girls, respectively.
Below are the popular baby names in the UK, ranked by their average salaries.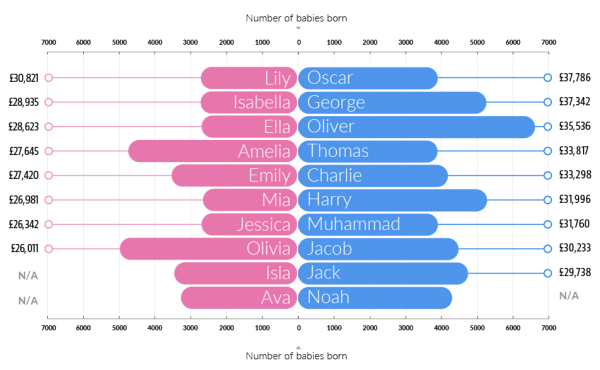 Picture via Knowledge Academy
If your baby's name doesn't rank as highly as you thought, though, never fear.
A University of Limerick study found that using your middle initial makes people perceive you as smarter.
So hey, go ahead and have your child join the ranks of John F. Kennedy and Michael J. Fox!
What do you think of these findings, mums? Does your little one's name indicate they'll bring in the big bucks?