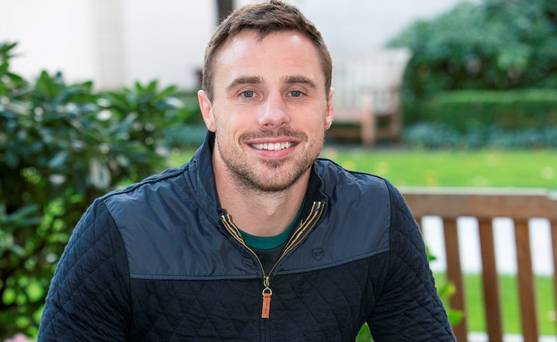 It's an extremely busy morning for baby news in celeb land, as another star has something to celebrate. This time, it's our very own Tommy Bowe who has become a dad.
The Irish rugby star took to Instagram last night to share the good news with a sweet picture of his newborn baby girl.
"Little Emma Bowe arrived yesterday morning. We are so in love," reads Tommy's caption.
This is the first child for Tommy and his wife, Lucy Whitehouse, who married two years ago in a lavish ceremony.
The couple managed to keep the pregnancy very quiet, with Tommy dodging questions about their plans for children in interviews recently.
The pair met back in 2011, when the 33-year-old was playing for the Wasps in Wales, but the couple have relocated to Belfast.
The couple seem to be enjoying their new life in Belfast, as Tommy told Independent.ie: "Marriage didn't change anything between us. We have remained the same people. And Lucy is from near Cardiff, so she's settled in to Belfast very well because it's very similar.
"People are very friendly up here and she's made lots of friends at work, which is what you have to do when you move away."
It's a massive congratulations from all of us at MummyPages, we're sure the pair are living on cloud nine right now.