Whether you're an excited mum-to-be (congratulations!) or a loved one looking for a gift, one of the best ways to prepare for baby is to create a hamper of newborn essentials. The autumn event at Dunnes Stores is currently on, you can find the best value and fantastic savings on all the essentials, and all under one roof.
That way when the baby comes home mum will have everything she needs to take care of her gorgeous little bundle to hand, sans stress. So with that in mind, we've compiled a handy list of all the basics to help you create the ULTIMATE new baby hamper.
Soothers, cups and bottles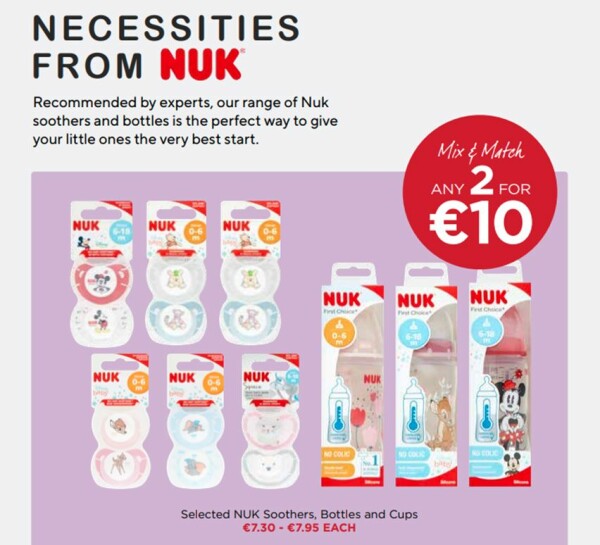 There's a huge range of bottles available, and they are always good to have on standby. It's tricky to know what you're going to need in terms of soothers and bottles, so why not go for a selection from NUK. They're recommended by experts and offer a great range which are available at Dunnes Stores, Mix & Match any 2 for €10.
Changing nappy caddy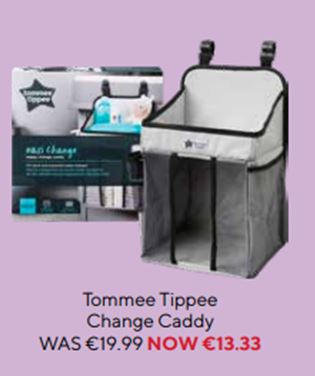 The Tommee Tippee Easi Change Nappy Caddy is a brilliant addition to the nursery - you can stack nappies, wipes and changing bits all in the one place. You can also hang this clever product on any bench or door for easy access. Currently available at Dunnes Stores, reduced from €19.99 to just €13.33.
Thermometer
Another great for the nursery, the Tommee Tippee Dream Maker Baby Sleep Aid Tommee Tippee Ollie The Owl and Tommee Tippee Digital Ear Thermometer – these are all nursery essential for new parents. Available at Dunnes Stores available for €29.99.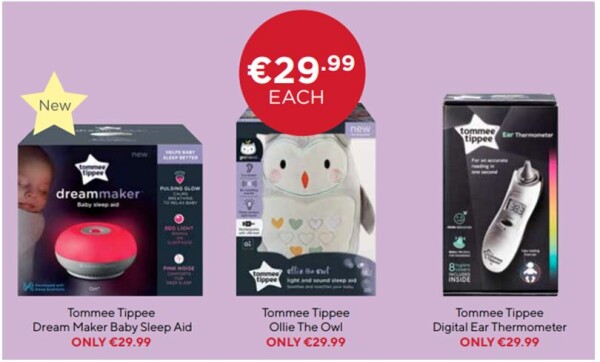 Baby wipes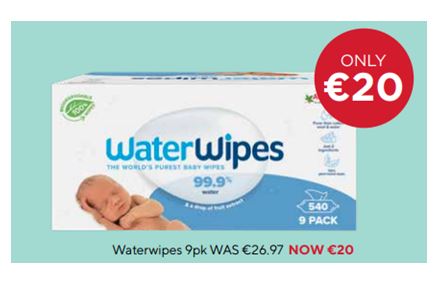 You're going to need wipes for all manner of things, so you want to make sure you've always got them to hand. In the Dunnes Store Baby Event that's on right now, you can stock up on a range of wipes they have available including WaterWipes Bio 9pk Pack which are on offer at just €20, Huggies Pure Wipes 56's on offer at .95c or Dunnes Stores Fragrance Free Wipes 64's available for 95c.
Toiletries for baby
Babies might be tiny and adorable, but they can go though as many as 12 nappies on ONE day, so stock up! You can avail of the Mix & Match any 3 for €33 on Pampers Active Fit / Newborn Jumbo Plus Nappies and Pants sizes 42's to 80's. Also needed, will be some cotton wool, nappy cream, a baby sponge and towel.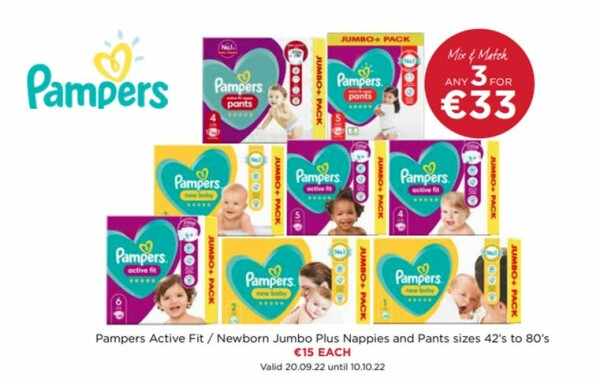 There are tonnes of brilliant offers at the Dunnes Stores baby event which runs until 10th October.